The Incredible Öresund Bridge
Arguably the world's most multi-tasking bridge, the Oresund Bridge in Northern Europe does too many things at the same time.
Not only is it the longest cable-stayed bridge in the world, it's also half-tunnel with tubes receiving both motorists and speed trains. It also connected to an artificial island that allows drivers to switch from tunnel to bridge through a series of underwater tunnels, which are also deemed the longest in the world. Last but not least, the Oresund Bridge is also the only place where you can cross the two countries without a passport, thanks to an agreement between the Danish and Swedish governments.
A structural marvel, the Oresund Bridge is one of the biggest infrastructure projects in Europe that opened in 2000, 9 years after the agreement between Denmark and Sweden to link the two nations across the Oresund Strait. The bridge itself measures 7.8 kilometers, the tunnel approximately 4.1 kilometers, and the artificial island adds another 4 kilometers, adding up to a total length of 16.4 kilometers. As of today, the Oresund Bridge carries over 6 million vehicles a year along with the train track that carries more than 8 million people a year.
Learn more: Visit Denmark | Official site
Want more Denmark? Visit our Discover Denmark page for more posts.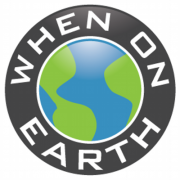 WOE Media
When On Earth Magazine is for people who love travel. We provide informative travel guides, tips, ideas and advice regarding places to see, things to do, what to taste, and much more for world travelers seeking their next dream vacation destination.