Then and Now: The World's 23 Most Famous Vacation Spots Through the Times
From uninhabited lands to small fishing villages, what we see today as the most visited travel spots have been in their humble beginnings. Moreover, some even went through major destruction, violence and an interesting mixture of cultures.
What they were then and what they are right now? See the 23 popular vacation spots around the world with their past and present images.
1. Cancun, Mexico
Mexico's most dynamic city which contributes a large percentage of tourism-related revenue to the country, Cancun, didn't just quickly turn into what it is right now. Before its "Cancun Project" began its master plan to create zones meant for tourism and residential purposes in 1970, it's all nothing but a deserted island that no one knew its existence.
Originally named as Kankun which means "pot of snakes", Cancun sure doesn't sound like a place for a wild jungle adventure, but a favorite Caribbean destination, beating other favorites like the Bahamas and Puerto Rico.
2. Maui, Hawaii
Maui had ventured into different industries from sugarcane to pineapples and to additional visitors who contributed to the island's growth. The island had experienced failures from these industries and after the war years, Maui's population decreased in the 40s to 70s. Residents moved to Oahu and mainland U.S. in search for jobs. The population decrease paved way to a new plan to attract residents and visitors — provide employment not through agriculture, but through tourism.
At first, the lack of facilities prevented the growth of its tourism industry. Now, hotels, shopping centers, golf courses and restaurants filled the shorelines and made tourism Maui's strongest industry.
3. Malibu Beach, California, USA
This "27 miles of scenic beauty" has its own twisty history. It was once called as "Humaliwo" which means "the surf sounds loudly" by its first inhabitants, the Chumash Indians. Later, the name turned into Malibu and the strip had to go through several owners: from Spanish explorers to the wealthy Rindge family in Massachusetts, who kept outsiders away from the private area by installing gates.
But as the years go by, the Rindge family had to give up some of its owned area due to financial problems. The family agreed to lease land to some of Hollywood's movie stars to build vacation homes. Ten years later, money troubles made the family sell the Malibu Colony and it has become the home of the rich and the famous.
4. Miami Beach, Florida, USA
Just like Malibu, Miami passed through many owners with different visions, turning the town into a plantation then into a city just right across the bay.
In the 1920s, hotels and golf courses started to fill in the beach. Art deco buildings popped out in the 1930s. Cuban refugees entered Miami in the early 60s, making a quick increase in Miami's population. Miami has been through a lot of changes but it still continues as a favorite travel destination.
5. Bondi Beach, Sydney, Australia
Since the 1800s, Sydney's beaches have been popular to the locals. Swimming in it even became controversial and got prohibited due to the known dangers of sharks and stingrays. But in the 1900s, the restrictions became relaxed that led to the growth of visitor numbers and Bondi Beach had drawn not only the locals but also foreign visitors.
Since then, Bondi Beach has become a popular host for events like the Summer Olympics, running events, film fests and more. The first surf lifesaving club even started here.
6. Rio de Janeiro, Brazil
Rio de Janeiro has a rich history from its Portuguese conquerors who held Indians into slavery and brought African slaves during the 17th and 18th century. European immigration even made the city's population hike up quickly at the end of the 19th century.
The million inhabitants brought to the rise of Rio and made it Brazil's first capital. Its golden age started in the 1920s when a simple fisherman's village in Rio, Copacabana, slowly turned into an exotic destination after it became accessible to the downtown area and hotels started to rise up. Rio de Janeiro since then has became a popular vacation spot because of its party-ready beaches.
7. Bora Bora
First called Vava'u, then Pora Pora and now, Bora Bora. The popular and expensive getaway in the French Polynesia was once uninhabited but later found out by Polynesian voyagers. Later, the English and French claimed possession to the island until it all ended up with its French colonizers in 1888.
The island was discovered by the Americans during World War II and used it as a supply base in response to the attack on Pearl Harbor in 1941.
It could've been through a lot but Bora Bora still stood beautifully with waters that looked untouched.
8. Nassau, Bahamas
Nassau had been inhabited by quite an interesting variety of people like pirates, colonizers, freed slaves and rum smugglers. Don't even forget about those who've escaped their usual lives in the city just to have a relaxing break near the shores of this Caribbean paradise.
Hotels might have risen and fallen in the shores of Nassau, but beach lovers are still coming in and growing.
9. Phuket, Thailand
Phuket is Thailand's largest island and was once part of the mainland until natural forces have separated it. Thai and Burmese wars took place here during the 1800s. Chinese immigrants arrived in huge numbers for work in the 19th century mixing in together with the Muslim fishermen who'd settled in the coastal areas of the island.
Phuket's economy first relied on its mining and marine industries, it later shifted to tourism when its first airport opened in the late 70s. Now, tourists love going to Phuket for the nightlife and cheap shopping.
10. Fiji
The island's real name is actually Viti, but thanks to Captain Cook, he misheard the name and started to call it Fiji. Several tribes have settled here that led to intertribal feuds, which grew to wars and even cannibalism. The arrival of Europeans had brought more people by bringing in laborers from India and the Pacific. Unfortunately, it made the island racially divided even until its independence in the 1970s. Issues in land ownership remained and created the 1980 coup and May 2000 coup.
But despite the long-term issues in this island, guests have got no problems when expecting a breathtaking getaway in its turquoise waters.
11. Bali, Indonesia
Looks like nothing has changed much in Bali. When the tourist boom came in 1970, Bali slowly improved its roads, education, telecommunications and health. It can swim in the waters of modern times, but too much change is a no-no for the Balinese.
Balinese people can be open to some improvements but their culture is still a top priority. In 1990, the public had opposed to some controversial tourist developments. Since then the place continued to stay in its roots accepting developments that are open to adapt and won't destroy Bali's image.
12. Capri, Italy
The beautiful island in the Mediterranean, Capri, looks magical with its cobalt blue waters and charm. Even though it looks like a fictional place, Capri had also been into political wars and unfortunate events like pirate raids and pestilence. In the beginning of the 19th century however, it started to rise up again and moved on with what it had restored.
But what made it into an attractive site? Its simplicity. It had even attracted poets, artists, writers and even intellectuals who'd sought refuge in this island.
Who can blame them if this is kind of inspiration that you'll always see?
13. Barbados
Barbados had its economy grow first through sugar cane and that's why they love their rum, the oldest distilled spirit in Barbados. However, tourism in Barbados started way back in the 1700s that even George Washington visited it for its healthy environment. But the "boom" started in the 1950s when the island had been a popular long-stay destination for the rich.
In the early 1990s, Barbados gained wider popularity and now, over a million tourists come to the island every year.
14. Santorini, Greece
It's obvious that tourism has the largest contribution to Santorini's economy. But the focus on tourism just started after the 1956 earthquake that severely damaged the island's infrastructure. Reconstruction took place and then the rest is history — everyone fell in love with Santorini.
Santorini is the only inhabited volcano cauldron in the world and you can easily see that due to its towns sitting on top of massive cliffs. Other than that, no one can't disagree with the fact that it is and will always be that place with amazing sunsets.
15. Cote d'Azur (French Riviera), France
It's expensive. It's for the A-listers.
The French Riviera didn't just pop-out to be that one famous luxury destination. Its tourism started flourishing all the way back to the 1800s when royalties like Queen Victoria and King Edward VII visited the area. In the 1900s, artists like Henri Matisse, Pablo Picasso and Aldous Huxley discovered the area to be the best source of inspiration for their art.
In the 1920s after the two World Wars, the French Riviera reemerged as a tourist destination. Famous French actress Brigitte Bardot helped the area become more popular through her movie "And God Created Woman". As the years go by, more and more celebrities visit this place, making it more known as a luxury destination.
16. Myrtle Beach, South Carolina, USA
Until the 1900s, the beaches of Horry County was uninhabited due to its geographical inaccessibility and poor economy. A timber and turpentine firm, Burroughs and Collins Company began developing Myrtle Beach area as a resort. Then, the beach's first hotel was built in 1901. Major developments were made in the 30s and 40s for boats and commercial shipping. And in the 70s and 80s, more attractions, homes, retail shops were constructed.
Now, Myrtle Beach stays as one of the best beaches in the East Coast offering plenty of attractions for the beach lovers and for families.
17. Palma de Mallorca, Spain
Before Palma de Mallorca blasted high off the charts when it comes to its massive tourists from the 1960s, it was slightly getting some glimpses in 1910. While the island started off by promoting itself through the establishment of a tourism organization and publications in the 1900s, the year 1910 started its slow growth in tourism when maritime communications were improved. It became a stop-over for cruise liners and for long-time passenger shipping lines.
These cruises and shipping later on made tourist numbers growing. By 1935, the number of built hotels grew higher to 136 hotels.
At the end of the Second World War, Mallorca continued to promote the island; but this time, more Spanish locals had responded positively. The spot was promoted as a honeymoon destination and since then, visitors came in thousands that later turned into millions in 1965.
Mallorca is one of Europe's major holiday destinations with its flashy hotels and shops mixing in with its old preserved architecture.
18. US Virgin Islands
After the US bought the islands from the Danish, Virgin Islands looked forward to better living conditions. But unfortunately in 1917, the sugar and rum business became poor due to prohibitions in the American market. Education, healthcare and other reforms weren't carried out.
After the Second World War, the powdery white sands and clear blue waters of the islands had caught the attention of the American tourists, especially after the US had cut off its relations with Cuba in 1962.
The tourist numbers grew from a few to a one and a half million each year. Most of the tourists are cruisers around the Caribbean.
19. Durban, South Africa
In present day, Durban is looked at as one of the major tourism hub because of the city's warm subtropical climate and extensive beaches.
However, much like the rest of South Africa, Durban comes with a checked past as its beaches were no exception to South Africa's hard Apartheid rule – a system of racial segregation which lasted from 1948 to 1994. Below is a sign from 1960 designating an area of the beach where it was permitted for blacks to visit.
It's hard to imagine that a paradise like this was home to so much repression. Below is a photo of the Beachfront circa 1953.
In recent times, Durban has become a popular vacation spot and tourist destination. The city's North Beach provides facilities for surfing, body boarding, paddle ski, skateboard and swim and sunbathe plain. Meanwhile the popular Golden Mile provides a wide stretch of golden sand with top-notch opportunities for sun-bathing and swimmers to enjoy the sub-tropical sunshine.
20. Corfu, Greece
The welcoming island of Corfu which is located at the northernmost portion of the Ionian islands in Greece is truly rich in its history for it had been under the hands of the Venetian, French and British. It even suffered from bombings during the Nazi occupation, with over 1650 Corfiote Jews sent to Auschwitz.
Move on from the bitter past and off to its beautiful present. Corfu is now a popular family-friendly destination with its awesome beaches, interesting old villages and amazing views that you can see on top of Mt. Pantokrator, Corfu's highest mountain.
21. Tenerife (Spain), Canary Islands
The largest and the most populous island of the seven Canary islands, Tenerife takes in a whooping 5 million visitors each year. But before that, it had also gone through colonization, enslaved natives, plantations, and emigration to Latin American countries like Venezuela and Cuba.
Many tourists began visiting Tenerife in 1890 because of its fine black and golden sand which are truly irresistible. Now, it has become more popular because of its lively nightlife and beaches.
22. Crete, Greece
Mythology says that Zeus grew up and especially worshiped in the island of Crete. The island is even more filled with mythological personalities like Icarus and Daedalus, and Theseus who defeated a Minotaur in this island.
Despite mythologies, the island has a unique diversity of flora and fauna for nothing is known to be harmful to humans compared to what's in the other parts of Greece. Ancient Greeks thought that Hercules did this by removing all "harmful" and "poisonous" animals from Crete. And later, Cretans believed it was the Apostle Paul who removed the dangerous animals through his exorcisms and blessings during his 2-year stay in the island.
With mythological explanations or none, Crete is undeniably a paradise which gets over a million visitors each year. The beaches, hidden villages, big cities, snow-clad mountains, archaeological sites, medieval fortresses, museums and beautiful surroundings, plus the rich mythology, makes this island one-of-a-kind.
23. Lamu Island, Kenya
Lamu Island is one of the most important Swahili towns. Resided by different civilizations, Lamu had fused and preserved these cultural influences — all proud and protective through the times.
Lamu had also encountered traders and explorers from Turkey, Portugal, China and the Middle East. Moreover, a group of "freelanders" from Europe had resided here and used the island as a base to be near Mount Kenya. And in the 1970s, Lamu Island became a popular destination for hippy travelers.
Reading words such as peaceful, relaxed, colorful, hippy and magical to describe Lamu Island isn't an exaggeration, but a reality.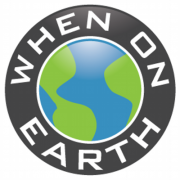 WOE Media
When On Earth Magazine is for people who love travel. We provide informative travel guides, tips, ideas and advice regarding places to see, things to do, what to taste, and much more for world travelers seeking their next dream vacation destination.