Never Dine Alone Anymore in Tokyo's Moomin House Cafe
Solo diners often find refuge in their books or cell phone screens instead of having to simply stare at the empty chair in front of them. In Japan, an 'anti-loneliness' themed cafe, the Moomin House Café, doesn't only serve you cute meals, but also makes sure that you dine with a cute companion. Moomin Café is a theme restaurant based on a series of books from Finland about a family of adventurous hippo-like creatures.
The café, to save its solo customers from feeling lonely, seats them with stuffed toy Moomins. Groups can also have an extra stuffed friend with them if they want to.
The café doesn't only provide company to its lone or group patrons but has taken a step further in honoring the characters' heritage. Every dish and bread served are shaped into Moomin characters. The food is too cute you might not even want to eat it.
The concept of 'lonely-friendly' went so viral, that the café now sees long lines almost every day.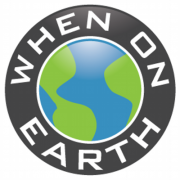 WOE Media
When On Earth Magazine is for people who love travel. We provide informative travel guides, tips, ideas and advice regarding places to see, things to do, what to taste, and much more for world travelers seeking their next dream vacation destination.