Mobile Phone Throwing World Championship
Apparently, the Finnish vent out their anger for their bosses the athletic way.
The Mobile Phone Throwing World Championship started in August 2000, when a company called Fennolingua observed that their personnel had the habit of venting out their frustrations by throwing their mobile phones. True enough, a large number of cellphones have been found at the bottom of lakes across Finland. And thus they founded the Mobile Phone Throwing World Championship, which invites people of all ages and nationalities to do some passionate flinging.
This strange sport in Savolinna, Finland features mobile phones of all brands and price tags weighing over 220 grams flying across a field and crashing into smithereens on the other side. The longest throw ever recorded was by a Finnish man reaching as far as 102.68 meters (336.87 ft). The distances are professionally measured by the National Land Survey of Finland, using a technique employed in the IAAF World Championships.
Interested participants can register in 4 categories: original (length), junior (up to 12 years of age), or freestyle. In original and junior rounds, the deciding factor for winning is distance of throw, while in the freestyle rounds, style and aesthetics are the key to winning. Not surprisingly, the grand prize for the winners is a new mobile phone.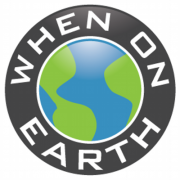 WOE Media
When On Earth Magazine is for people who love travel. We provide informative travel guides, tips, ideas and advice regarding places to see, things to do, what to taste, and much more for world travelers seeking their next dream vacation destination.