Margate Shell Grotto in Kent, England
In 1835, a man by the name of James Newlove was digging a duck pond in his backyard when his spade suddenly hit thin air. Lowering his son to the hole, they discovered one of the world's biggest enigmas that remain unsolved till today.
The Margate Shell Grotto is a mysterious underground tunnel with walls covered in intricate mosaic patterns made entirely out of shells. This winding passageway is about 8 feet high and stretches for about 70 feet, ending in a huge circular chamber that holds something that looks like an altar.
How this came to be? Even after several years of examination, the origins of the Shell Grotto still remain a mystery. A number of theories have been put forward: Was it a rich man's folly? A smuggler's cave, perhaps? Or was it a pagan temple?
The most intriguing proposition was made by Mick Twyman, founder of Margate Historical Society who studied the Grotto for six years. He identified the structure as a temple of the Knights Templar for the pagan goddess of fertility. In a thorough investigation of structural details of the passageways and symbolism of mosaic patterns on the walls, he found out that it contains an accurate solar calendar of ancient Celtic design. Through this dating process, he suggested that the cavern was built in 1141.
This claim, however, was not further validated. And so even up to this day the Margate Shell Grotto remains a mystery.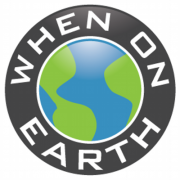 WOE Media
When On Earth Magazine is for people who love travel. We provide informative travel guides, tips, ideas and advice regarding places to see, things to do, what to taste, and much more for world travelers seeking their next dream vacation destination.