Legoland Billund: Lego Heaven on Earth
Disneyland may lay claim to the title "the Happiest Place on Earth," but they shouldn't be too sure. Visitors of Legoland Billund beg to disagree. After all, who would argue against the fact that Lego, the "toy of the century," was created in Denmark, the world's happiest nation. Surely it must be a very special place.
And special it is indeed. Located in the toy block's very own birthplace, Legoland Billund houses 59 million of the toy bricks that Fortune magazine called "toy of the century." Situated right next to the Lego Factory, the original Legoland was built in 1968 by none other than Ole Kirk Christiansen, the Father of Lego, who at that time wanted to promote his toy business through this 45-acre park. Since its first opening, over 50 million people have visited the park. Among all the existing Legolands in the world, Legoland Billund is the best place to learn about the toy's history and how it came to be.
Like any other Legoland, Legoland Billund is divided into themed realms, and its very heart is the Miniland, where you can marvel at many Lilliputian replicas of world-famous structures. You can do an advanced sightseeing of Denmark's iconic landmarks, such as the Amalienborg Castle, Nyhavn, Klampenborg Station, the country's oldest town Ribe, Billund Airport, Dybbøl Mill, and Møgeltønder. There are also 1:20 scale versions of the Greek Acropolis, the Kennedy Space Station, the Abu Simbel temple in Egypt, the Statue of Liberty, Mount Rushmore, and many other landmarks in Europe — all built in astounding detail.
Other realms include the Legorado Town, a wild west-themed land, Pirate Land, Knight's Kingdom, and Polar Land. For thrill-seekers, there's Adventure Land which features the X-Treme Racers roller coaster, which fortunately isn't made of Lego unlike the frozen animals in Lego Safari. For kiddies, there's Duplo Land, where they can play with Lego all day long.
Legoland Billund is located in small town Billund, 250 km west of Copenhagen. You can fly directly to Billund airport, which is Denmark's second largest. For fans who just can't get enough of Lego, Legoland Hotel can accommodate your stay.
Want more Denmark? Visit our Discover Denmark page for more posts.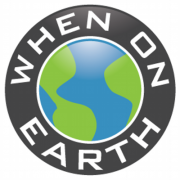 WOE Media
When On Earth Magazine is for people who love travel. We provide informative travel guides, tips, ideas and advice regarding places to see, things to do, what to taste, and much more for world travelers seeking their next dream vacation destination.