Laundromat Cafe, The World's Hippest Launderette
Celebrating the concept of multitasking is the Laundromat Cafe, a series of cafes in Denmark and Iceland. Called "the world's hippest launderette" by Wallpaper magazine, it combines the warm, sophisticated feel of a diner-cafe with the functionality of a laundromat. So while doing their laundry, diners can read, have a snack, surf the web, or enjoy a cup of Laundromat Cafe's famous brewed coffee.
Besides its washing machines, the Laundromat Cafe is famous for its generous, tasty brunches, artistic decor (the spectrum-colored bookshelves have their own following), and its family-friendly feel, with books, toys, and menu items for kids.
The Laundromat Cafe was founded in 2004 by four Icelandic friends based in Copenhagen. From its first branch in Nørrebro, Copenhagen, it has now expanded with three more shops: one in Østerbro, Copenhagen, another in Frederiksberg, and another, the newest, in Reykjavík, Iceland.
Want more Denmark? Visit our Discover Denmark page for more posts.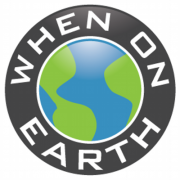 WOE Media
When On Earth Magazine is for people who love travel. We provide informative travel guides, tips, ideas and advice regarding places to see, things to do, what to taste, and much more for world travelers seeking their next dream vacation destination.