For coffee lovers, Starbucks is a heaven on earth. This Seattle based coffee shop now has numerous chains across the globe and is probably the most visited one too. You may spot a Starbucks quite easily, especially with its distinctive green awnings and mermaid logo.
Then, there are theme restaurants that are becoming quite popular around the world. Starbucks has also taken the same route and it has opened its doors in quite unexpected locations, with unusual designs. Let us take a look at some of the unusual Starbucks stores existing around the world.
1. Amsterdam, Netherlands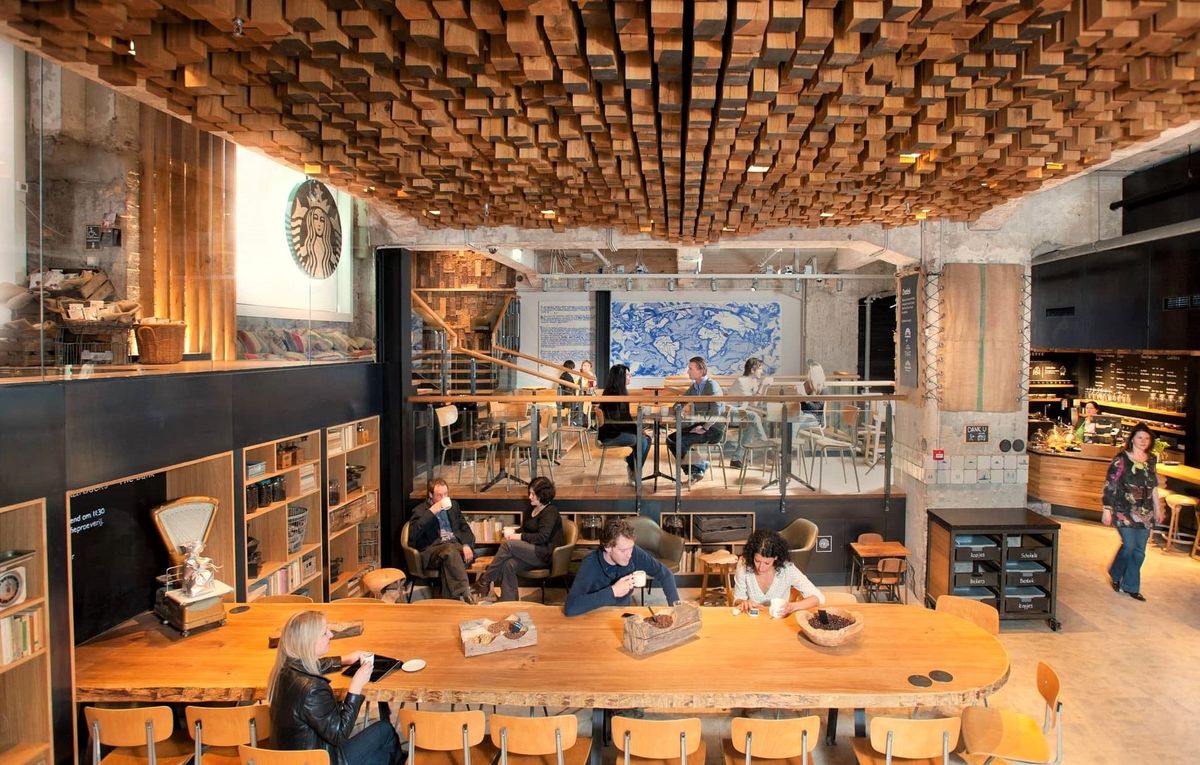 Amsterdam was the first to bring on a concept store for Starbucks in Europe in March 2012. The concept store, which is the largest in Europe, opened within a former bank in Amsterdam's Rembrandt Square.
The design carried out by Dutch-born Concept Designer Director Liz Muller, preserves the vault's original exposed concrete walls along with the 1920s marble floors. Using indigenous materials that included aged blue and white Delftware tiles and re-purposed Dutch oak, the store was given a completely unique design.
The final and finishing touch came with the undulating ceiling relief built from 1,876 stained and hand-cut woodblocks forming the face of the iconic Starbucks Siren.
2. California, USA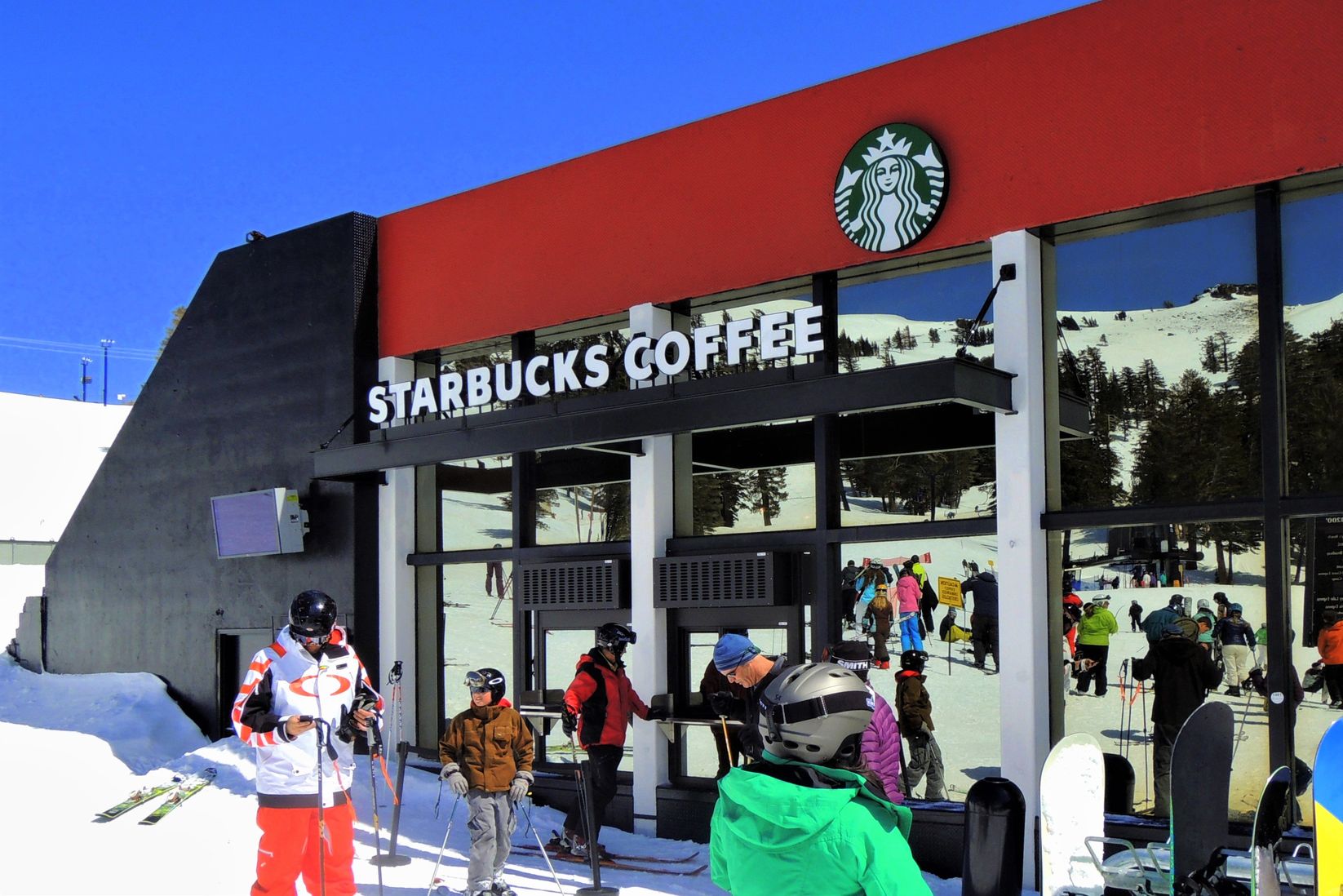 Another unique and yet amazing concept Starbucks store is located mid-mountain, nearly 8,200ft above the sea level. This store is located at the Squaw Valley ski resort in Northern California.
The store allows the skiers and snowboarders to enjoy their coffees without having to get rid of their equipment. Mainly a winter store, it offers its visitors an indoor space for warming up and grabbing a bit to refuel.
3. Washington, USA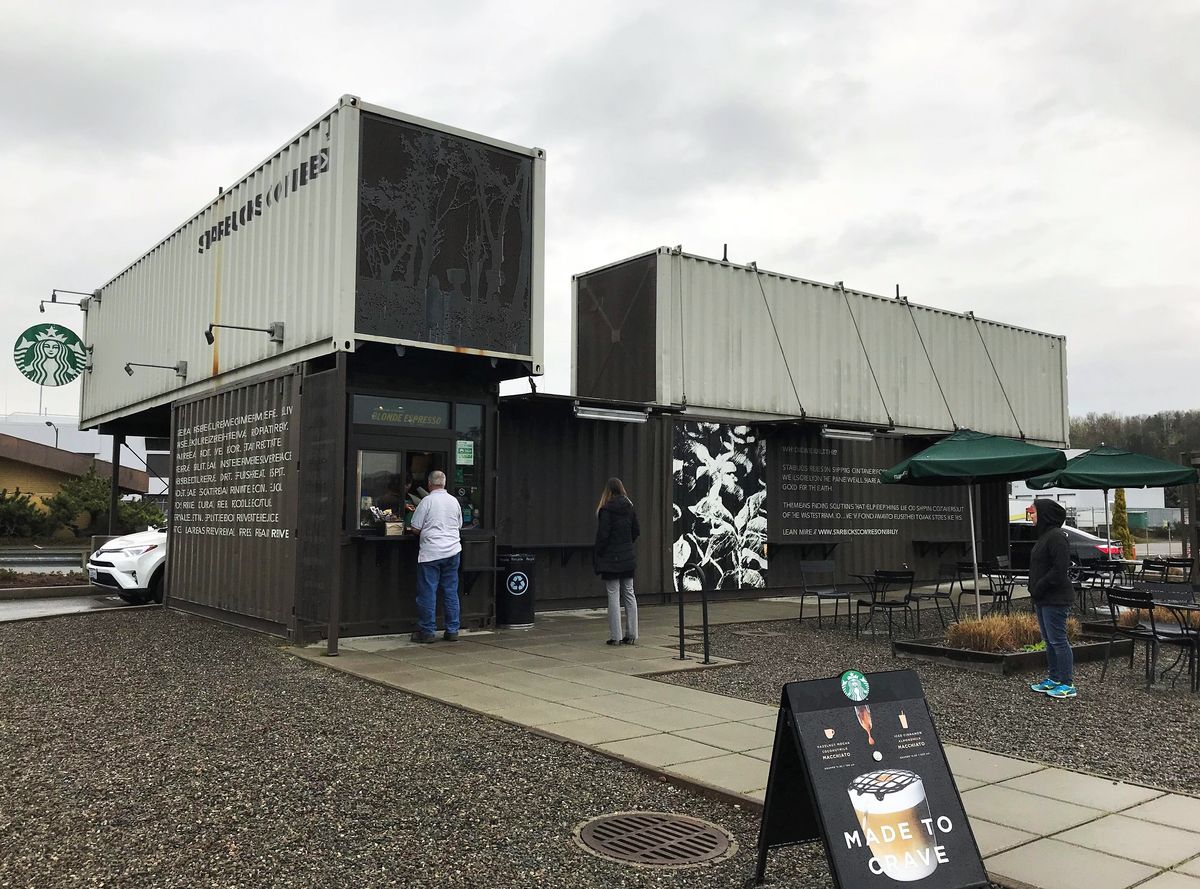 The drive-thru and walk-up store that is built in Tukwila, Washington is the company's first-ever LEED-certified store in the Seattle area.
This concept store is built by recycling and stacking shipping containers used by the company to transport its coffee across the globe.
4. Florida, USA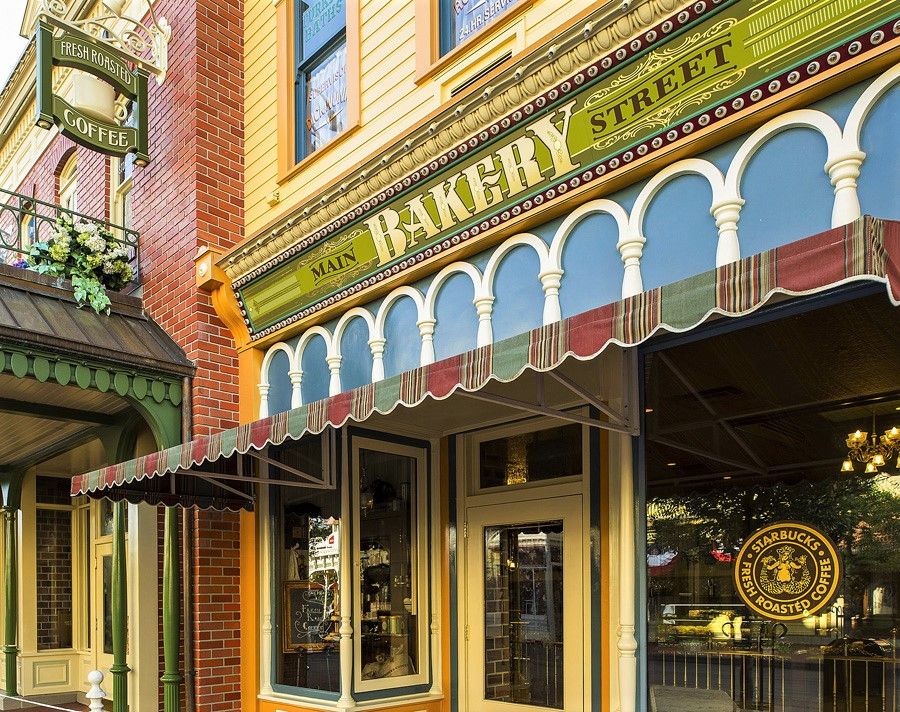 This store would definitely be worth a visit. The Main Street Bakery at Magic Kingdom Park has its first in-park Starbucks designed to look like a turn-of-the-century general store. The baristas serve the usual Starbucks specialties along with Disney-themed pastries.
5. London, United Kingdom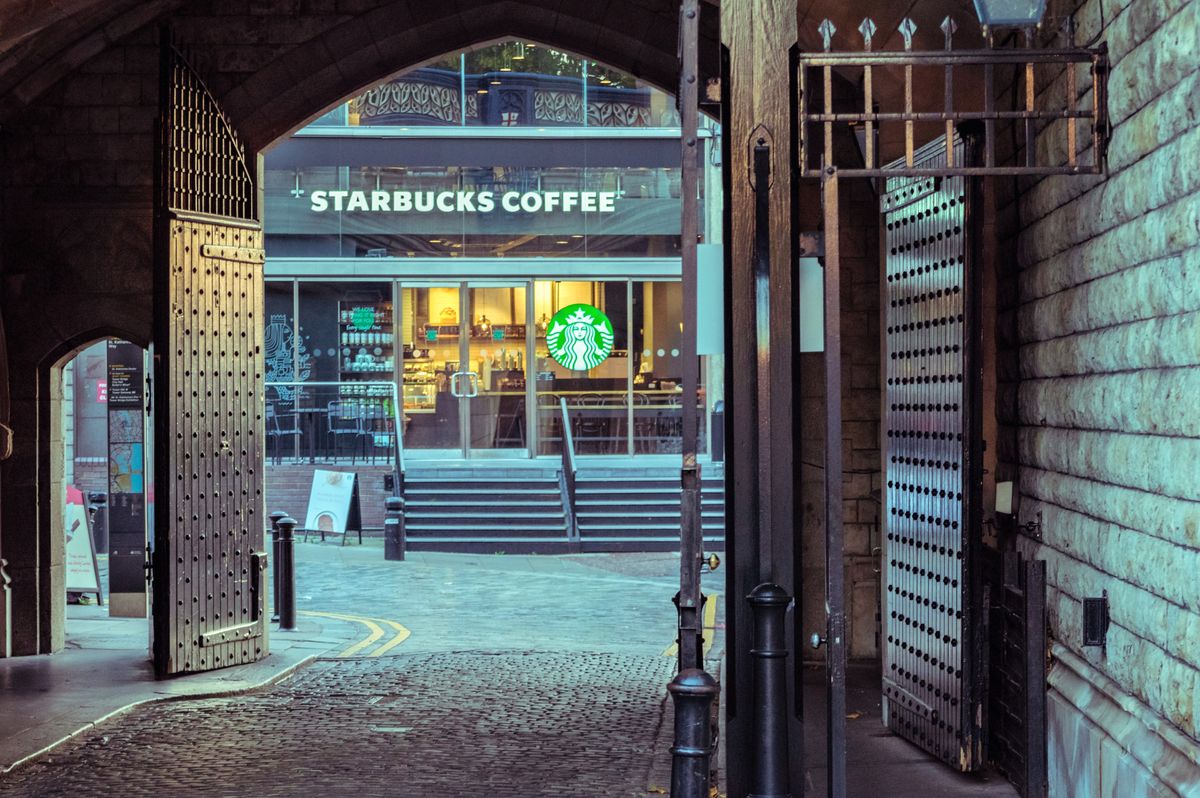 Drop by London and wander around to see its historical spots such as the shouldn't-be-missed Tower of London. The Tower has been a popular tourist destination for years especially to those who're into England's medieval past, but it's unexpected to see a not-so medieval café between the former palace and the royal prison.
6. Berlin, Germany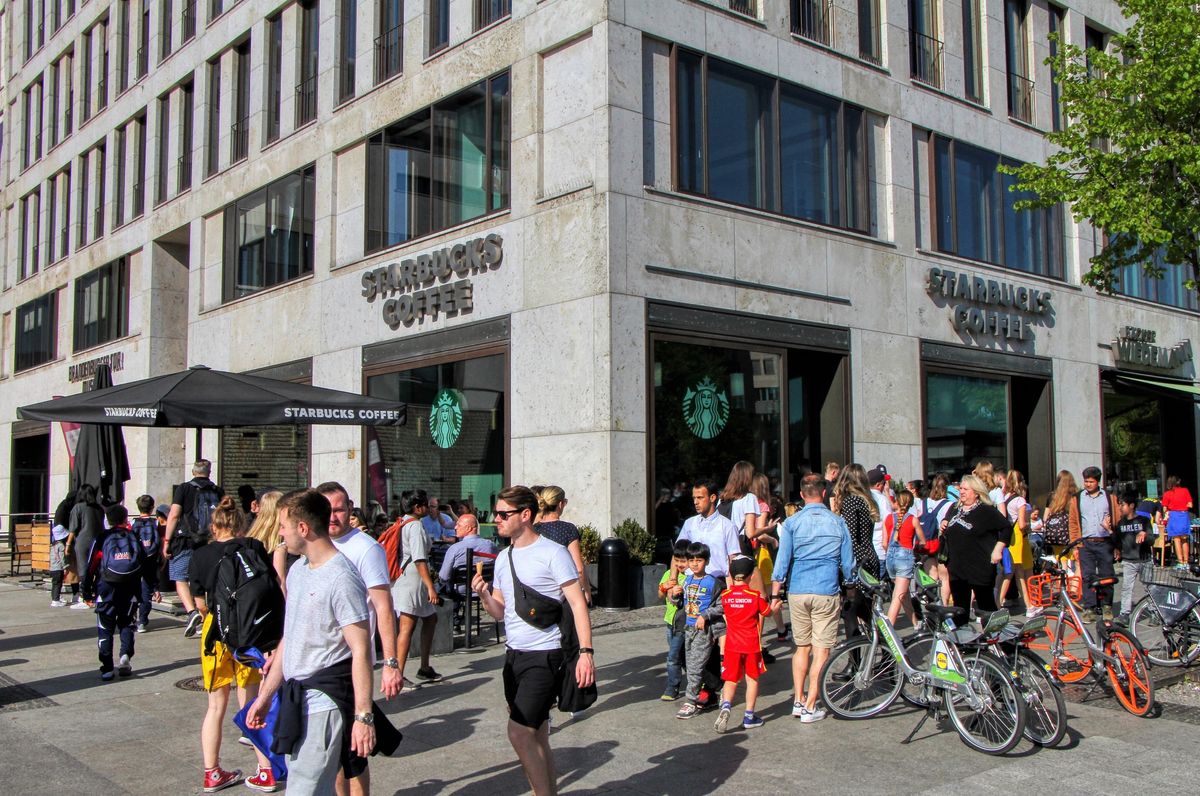 The wall collapsed, East and West came back together, tanks and loaded guns were left in the past, and now — on the exact location of the Berlin Wall — everyone can easily order a Frappuccino from Starbucks.
7. Fuzhou, China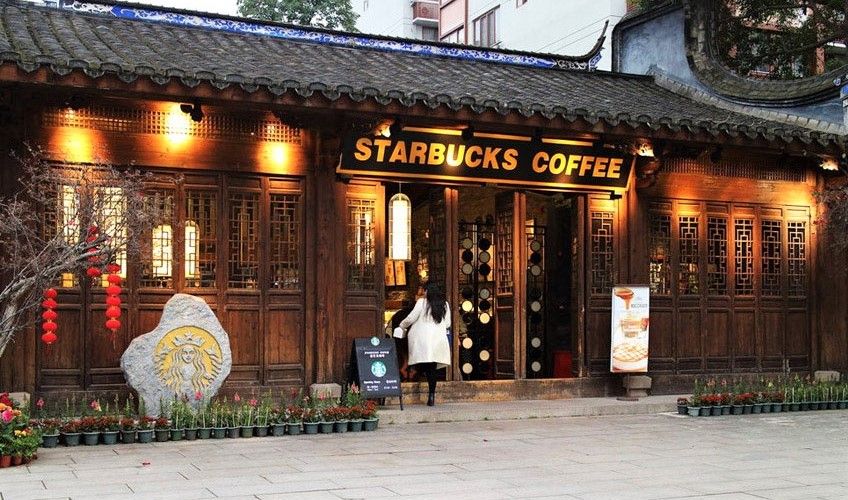 The city of Fuzhou in China maintains its unique culture from language to cuisine and putting up a Starbucks shop in this city, fortunately, didn't destroy its classical Chinese image.
Fuzhou's Starbucks was created with inspiration from the Master of the Nets Garden in Suzhou, a UNESCO World Heritage Site. The products are also reinvented into localized yet pricey versions.
8. Fukuoka, Japan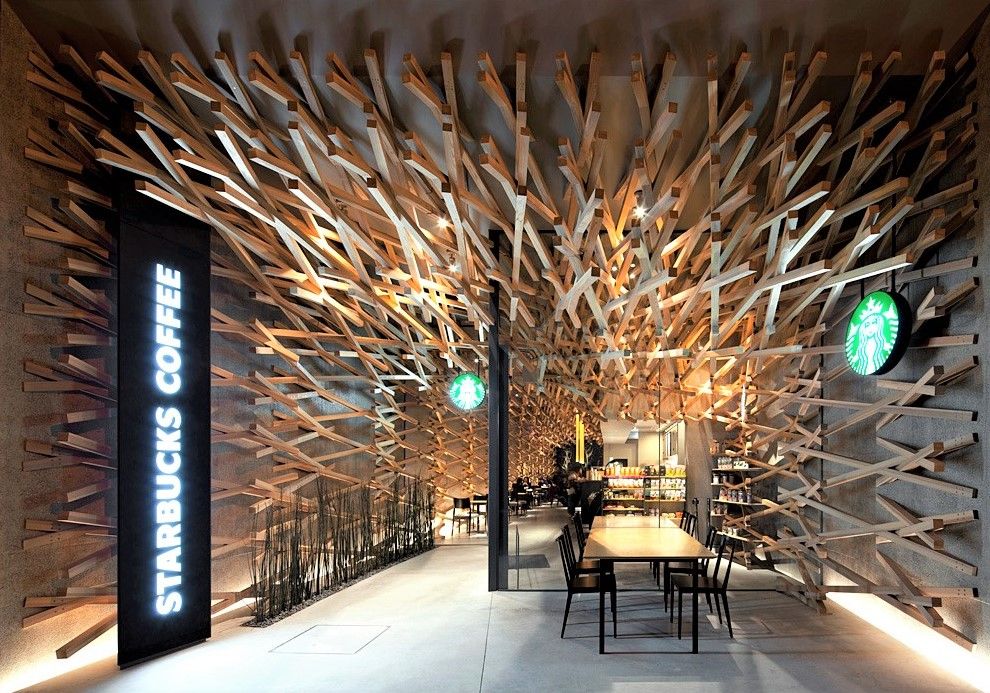 In Dazaifu, Fukuoka, a minimalistic Starbucks store is filled with 2,000 wooden sticks woven intricately along the structure's walls that looked like wooden crawlers that stretched outwards the entrance.
The well-designed store stands harmoniously along the path to Dazaifu Tenmangu Shrine, one of Japan's major Shinto shrines.
9. Dubai, UAE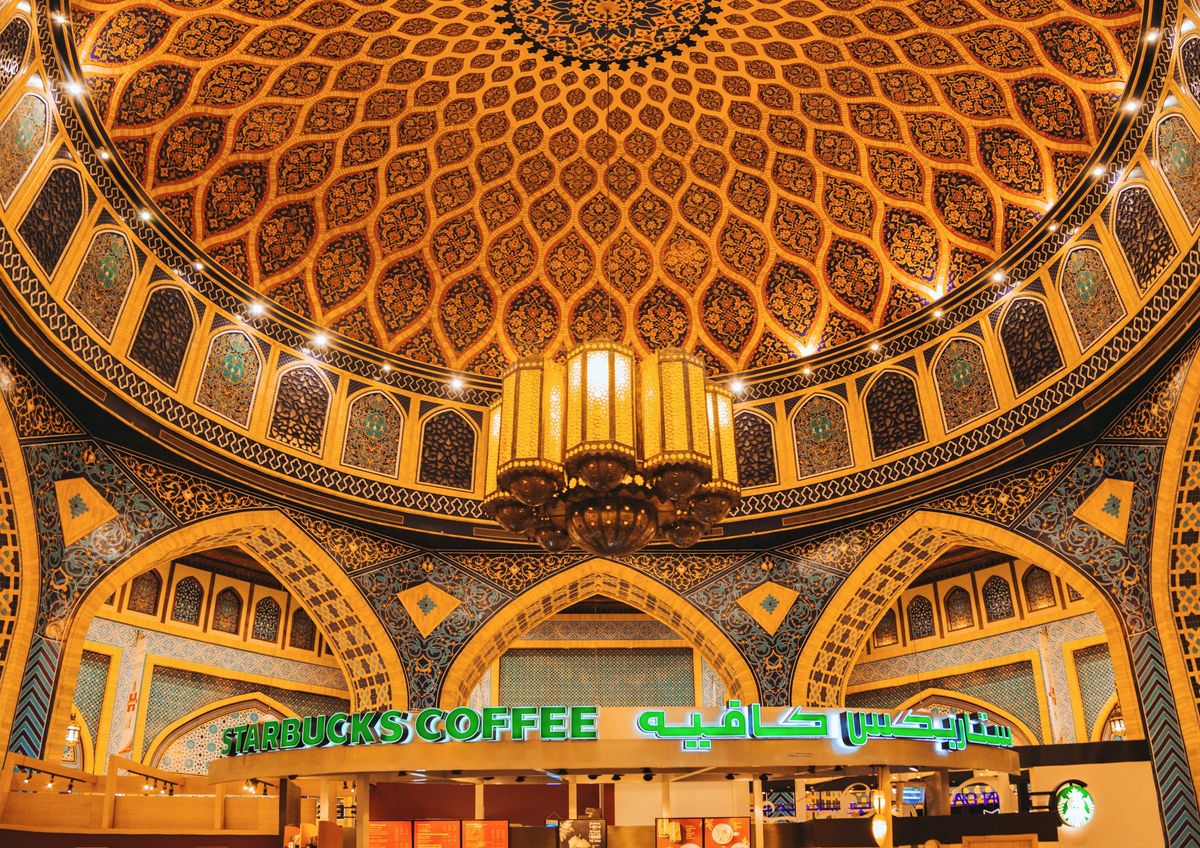 We've seen Starbucks in malls, but this one is special. Ibn Battuta Mall in Dubai has 6 main pavilions featuring each country visited by the legendary traveler Ibn Battuta and the Starbucks kiosk here is placed right under the replica of the Shah Mosque of Isfahan.
10. The Allure of the Seas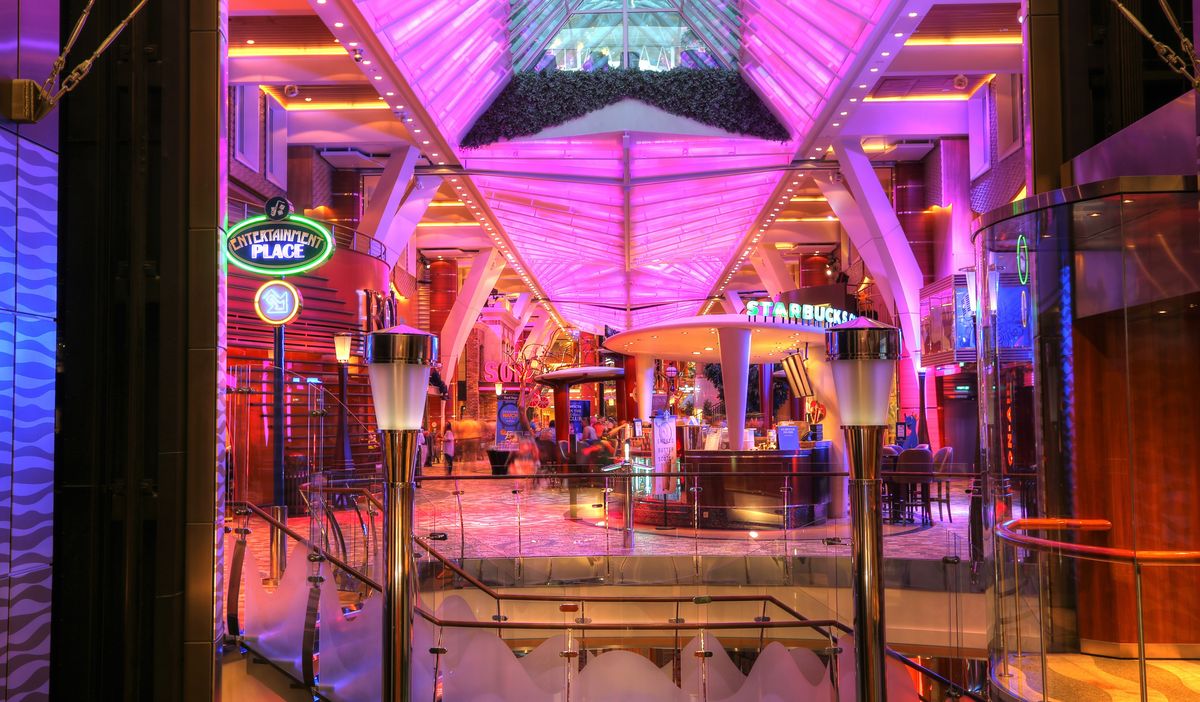 Looks like the coffee shop isn't going to limit itself in making thousands of branches inland for it has also conquered the seas. The "first-ever Starbucks at sea" can be seen in Royal Caribbean International's ship, Allure of the Seas.
11. Geneva, Switzerland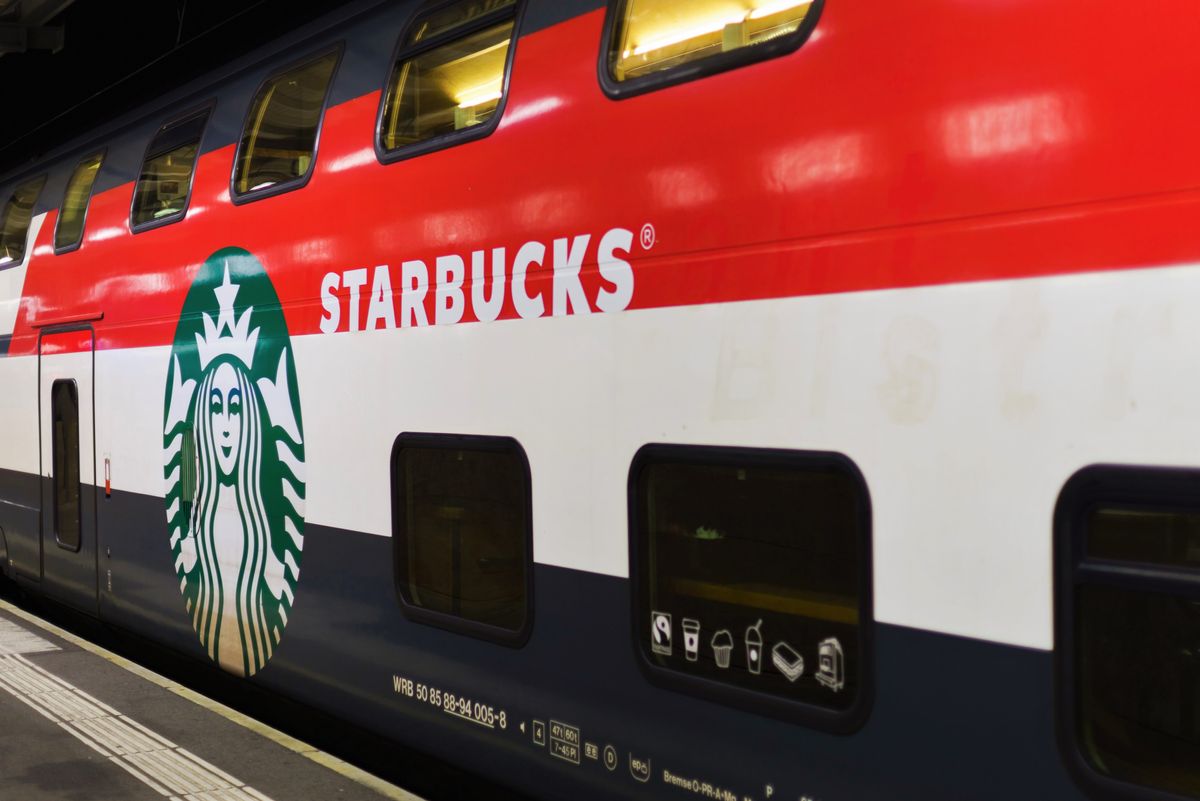 Starbucks is really everywhere and looks like it'll follow you even in your land travels. Switzerland's rail service, SBB, has converted two restaurant coaches into Starbuck cafes on wheels.
The coffee house train operates at the Geneva – St. Gallen line. The lower deck has the takeaway outlet and the table-service café is right upstairs.
12. Shanghai, China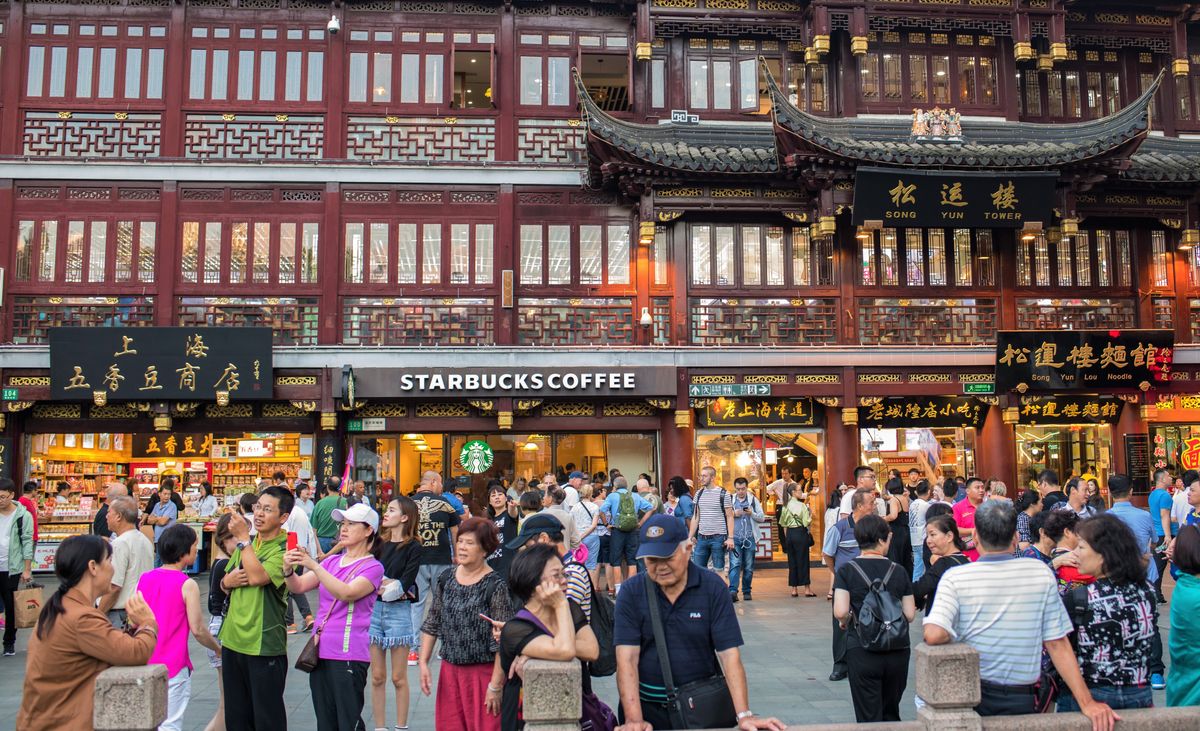 Zhujiajiao Chenghuangmiao Temple in Shanghai, China is famous for its traditional architecture and Taoist and Buddhist deities.
However, it doesn't fail to mix traditional with modern, and seeing a Starbucks shop right at the temple itself proves it. You can also see other Starbucks stores in traditional Chinese buildings in Beijing, Chengdu, and Hangzhou.
13. Kamakura, Japan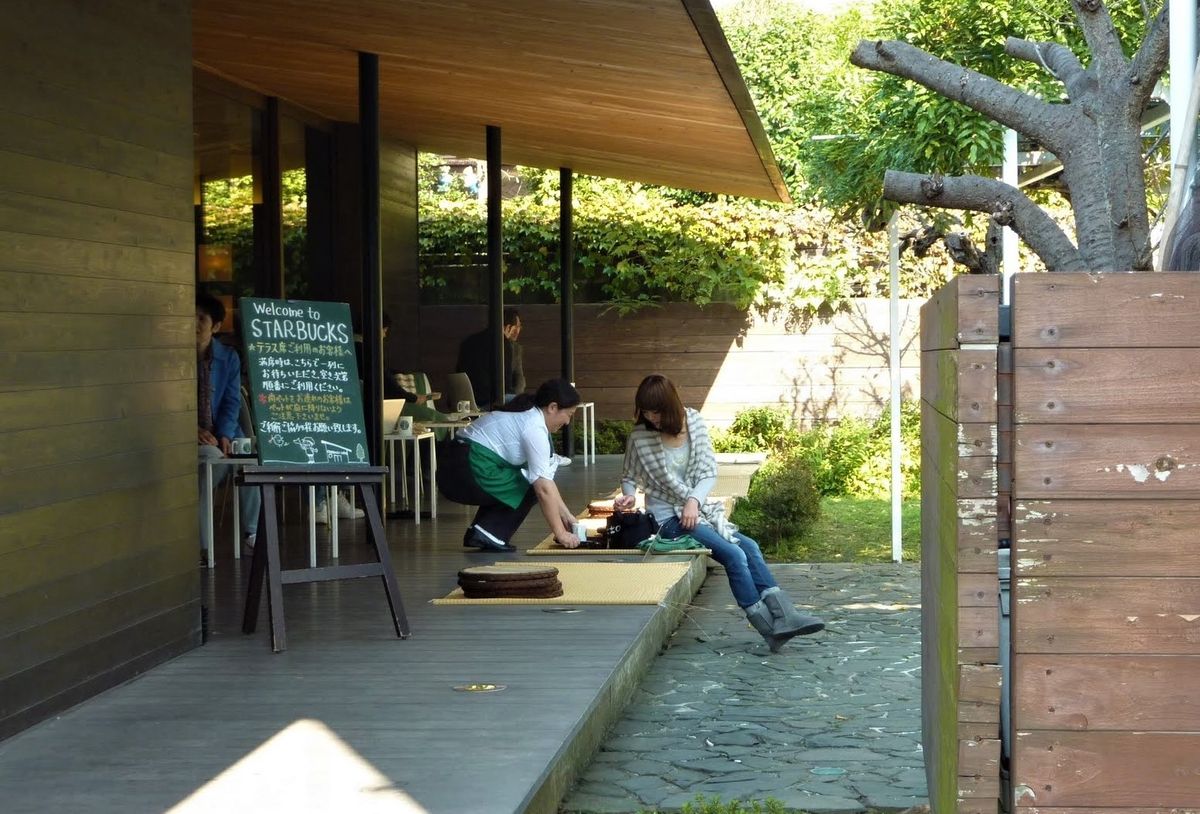 If you want to drink Macchiato without worrying about your day's to-dos, then head to Kamakura, Japan where you can sit on the floor, wander your eyes around the swimming pool area, and just relax while sipping your favorite drink.
14. Bali, Indonesia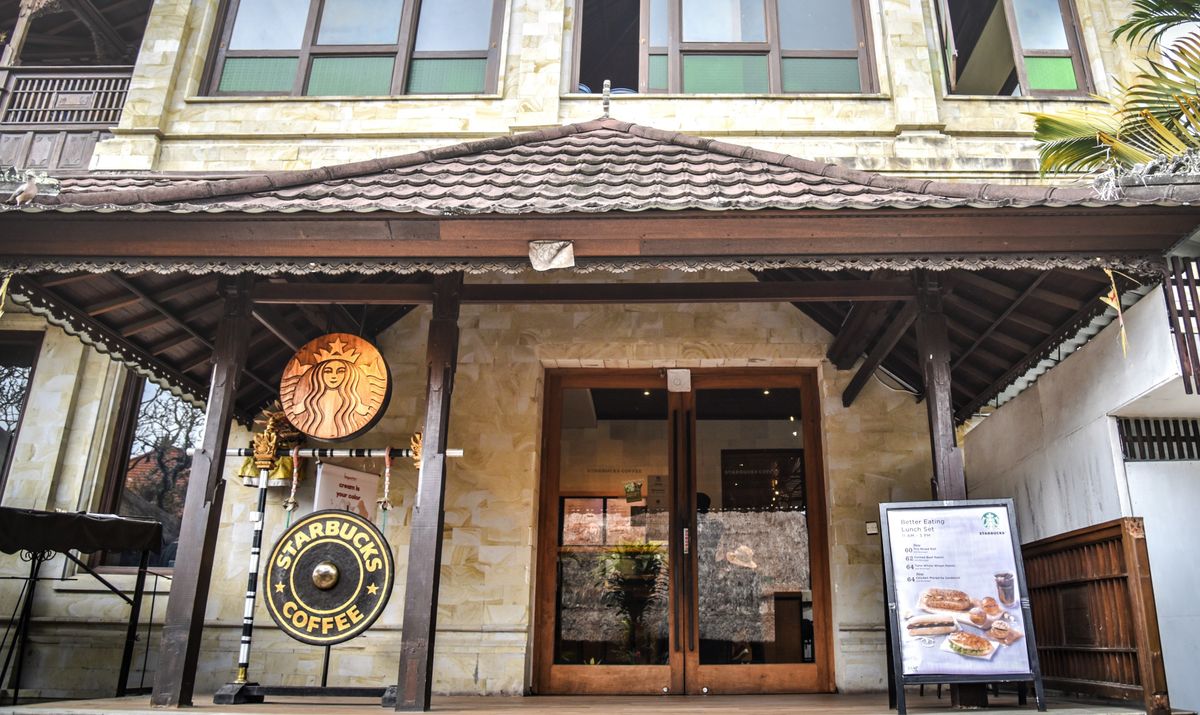 You'd expect popular international food chains to pop up in popular destinations, flashing out their iconic logos and serve the usual stuff they sell. But in Ubud Village, Bali, Indonesia, Starbucks toned down the bright green and white, and camouflaged with the village's environment by moving into an unused temple storehouse.
Coffee shops are usually filled with busy people but here, all you can do is relax, enjoy the view of the water palace lotus pond and watch Balinese dances on stage.
15. Kobe, Japan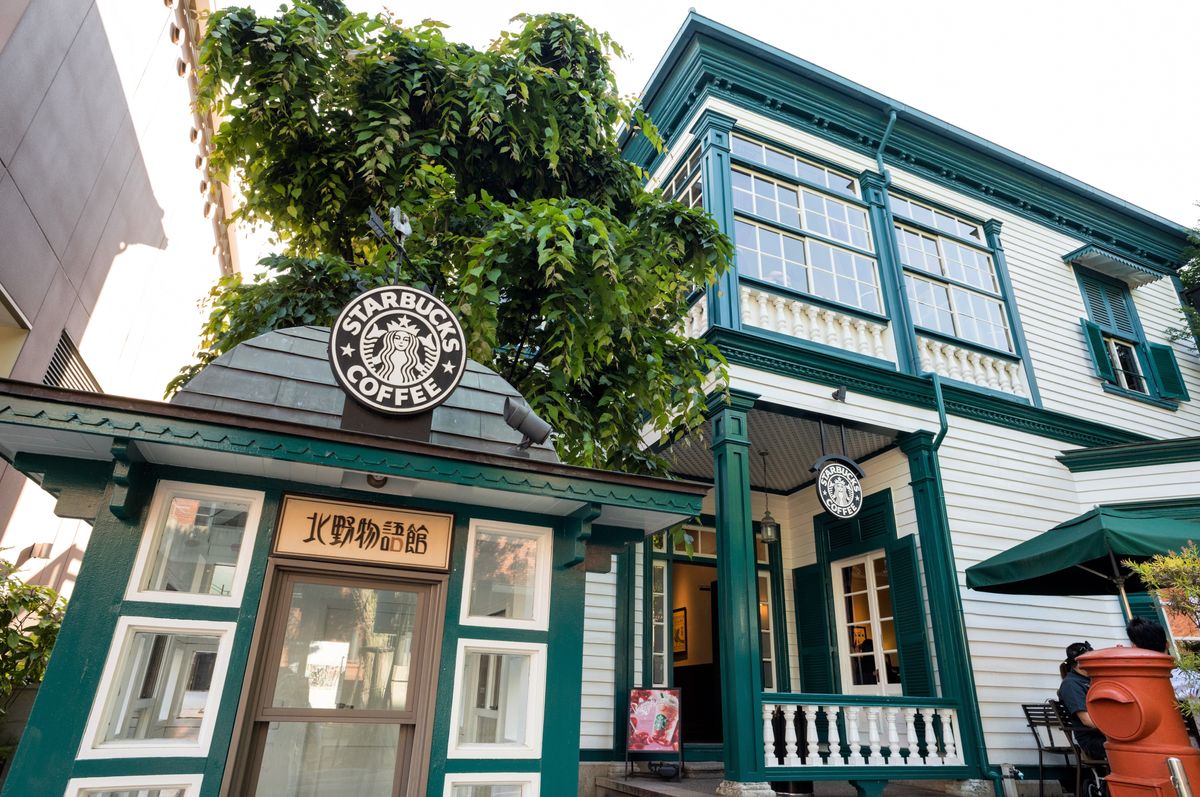 The Starbucks store in Kobe, Japan isn't only different because of its Western-style building. In fact, the two-story wooden building repainted in white and green is one of Japan's Tangible Cultural Properties, a house erected in 1907 for the American residents in Kobe.
There are definitely more than 15 eye-catching Starbucks stores around the world. Which one is your all-time favorite? Visit our Twitter and Facebook page and tell us!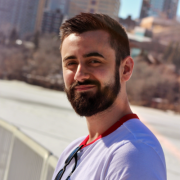 Cameron Dwyer
Cameron is a travel writer, a nomad, a wanderer, a wonderer, a gypsy, homeless. He loves being on the road always on a mission to explore the unexplored destinations.