Japan's Insane Diving Roller Coaster
Cosmoland is a theme park in Minato Mirai, Yokohama Bay, Japan, that houses around 30 rides and attractions. Among them are a Ferris Wheel, a Cliff Drop ride, a Spinning Coaster, a Haunted House, and many children's rides like the Merry Go Round and a Safari Ride. However, if these are all that Cosmoland has, then they'd be definitely off the map. If there's one thing anyone would care to visit Cosmoland for, it's this: a 744-meter long, 35-meter high roller coaster that dives underwater. It's the first and only of its kind in the world.
Nicknamed "Vanish," this insane ride can send you zooming at incredibly high speeds up to the sky and crashing down into the water with a fake splashing action. The ride ends in an underwater tunnel and with you misty and refreshed, if not drenched in cold sweat. The ride lasts for approximately 1 minute and 58 seconds, priced at 700 yen.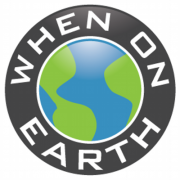 WOE Media
When On Earth Magazine is for people who love travel. We provide informative travel guides, tips, ideas and advice regarding places to see, things to do, what to taste, and much more for world travelers seeking their next dream vacation destination.