Japan's Drive Thru Office Building
Strange buildings are sometimes brought about by unusual stories.
In this case, the Gate Tower Building in Osaka was an odd compromise between a local business that wanted to put up an office tower on their land and the Hanshin company who had planned to build a highway running through that exact same spot. Naturally, neither party gave in to the other, and so negotiations took place. After five years they finally reached an agreement: the highway would run right through the building. Both the building and the highway were built simultaneously. In order that the highway could pass through the building, the fifth, sixth, and seventh floors were set aside for a tunnel to pass through. This tunnel was specially designed to muffle noise and vibrations and does not come in contact with the building itself.
When the 16-storey Gate Tower Building opened in 1992, workers on the fourth and eighth floors were surprised to hardly notice the traffic occurring just a few feet overhead and underneath. For a building erected in the 1980′s, the Gate Tower Building displays Japan's unmatched talent in engineering coupled with its signature touch of oddity.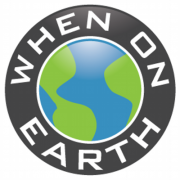 WOE Media
When On Earth Magazine is for people who love travel. We provide informative travel guides, tips, ideas and advice regarding places to see, things to do, what to taste, and much more for world travelers seeking their next dream vacation destination.