Ice Aquarium in Kesennuma, Japan
Over 400 frozen specimen of marine life deck the halls of an ever wintry room called the Kori no Suizokukan or the Ice Aquarium.
Located inside the Uminoichi Seafood Market in Kesennuma, Japan, this bizarre exhibition showcases the bay's wide range of exotic underwater species petrified within huge blocks of ice.
It was through the use of flash-freezing technology that these sea creatures were able to be frozen in a "fresh" state—that is, posed in lifelike manners that seems like they've been suspended in time while they were swimming or doing their ordinary underwater routines.
The gallery is open to all visitors, who have to wear warm, protective clothing before they enter the ice exhibit. The room temperature can reach below 20 degrees Celsius (-5 degrees Fahrenheit) to preserve the specimen's "freshness".
The Kori no Suizokukan opened in 2002 as part of the Okamoto Original Ice Art movement, which explores ice as a medium of artistic expression. Also featured in the museum are unusual things such as a chunk of ice from Antarctica.
There's also a shop offering toys, figurines, and flowers trapped in ice, which can actually be bought as gifts for Father's Day, Mother's Day, birthdays and Christmas. Ice sculpting services (a hit for weddings) are also available in the museum.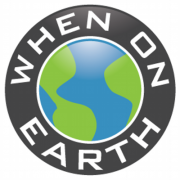 WOE Media
When On Earth Magazine is for people who love travel. We provide informative travel guides, tips, ideas and advice regarding places to see, things to do, what to taste, and much more for world travelers seeking their next dream vacation destination.