Hovenring, A Floating Bridge for Cyclists
Eindhoven, Netherlands is undeniably one of the most bike-friendly places in the world. In 2012, the city built Hovenring, a circular suspension bridge specially made to keep cyclists safe from the busy traffic in the multi-lane highway below.
Located in between the municipalities of Eindhoven, Veldhoven, and Meerhoven, the Hovenring was first conceived in 2008 when traffic significantly grew in the roundabout highway connecting the towns. The city council decided to transform the highway into a regular road intersection for car traffic, but for the bike traffic they decided to create an eye-catching project that would also serve as an icon for the bike-loving Dutch province of Noord-Brabant.
The result was a 72 meter (236 ft) diameter bridge suspended from a 70 meter (230 ft) tall central pylon using 24 steel cables. The whole construction is made entirely out of steel. It was designed by the ipv Delft design agency, who created it as a sort of experiment. In fact, it had to be closed down right after its first opening because of unexpected vibrations in the cables caused by the wind. The construction was extended for another month, and the bridge was finally open to the public on June 29, 2012.
Today, the Hovenring is used by thousands of bike-happy locals and tourists every week in commuter-heavy Eindhoven.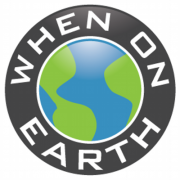 WOE Media
When On Earth Magazine is for people who love travel. We provide informative travel guides, tips, ideas and advice regarding places to see, things to do, what to taste, and much more for world travelers seeking their next dream vacation destination.