Discover Russia's History Through the Moscow Metro Rail
If riding the Stockholm Metro is like a trip to a huge underground art gallery, taking Moscow's Metro system is like going to a museum of Russian history. With amazing architecture reflective of the times each station was built in, the Moscow Metro takes its passengers on a journey through Soviet history for the past 80 years.
Transporting approximately 9 million people everyday, the Moscow Metro is one of the most extensive and heavily used subway systems in the world. Even today, the system is constantly evolving as it has always been for the past several decades. In effect, history as depicted through art and architecture was dramatically preserved.
The Moscow Metro opened in 1935 under the charge of Stalin's right-hand man Lazar Kaganovich, the "Iron Commissar," after whom the Metro was named. Majestic palatial structures from the baroque period such as marble walls, high ceilings, and chandeliers define the first 13 metro stations, running from Sokolniki to Dvorets Sovetov (now Kropotkinskaya). This grandiose theme was laid intentionally to portray the ideologies of Joseph Stalin and his Communist party: Great architecture for a great state.
However, at the rise of Vladimir Lenin in 1955, the luxurious architecture receded and was replaced by a dull, concrete construction, under the slogan "Kilometers at the expense of architecture." For fifty years, this austere architectural style prevailed, even in buildings above ground. "Khrushchevkas," identical five-storey apartment blocks were erected throughout the city. Images of Lenin in the form of busts and mosaics also appeared throughout the Metro system, while images of Stalin were gradually removed after the denunciation of his name.
Only until 2002 was art reintroduced to the Moscow Metro, with the renovation of the Vorobyovy Gory station which gave commuters a Superb view of the Moskva River, the Luzhniki Olympic Complex and the Academy of Sciences building. Artists decked the Sretensky Bulvar with silhouettes of Pushkin, Gogol, and the scientist Timiryazev. In Dostoevskaya, on the other hand, walls are laden with drawings of characters in the novels of Fyodor Dostoevsky. Stations even have themed train cars, from the Aquarelle Train with an art gallery inside, to the Moscow Reading Train riddled with snippets and illustrations of Russian literary works, to the Sokolniki Retro Train featuring the designs of the first Moscow Metro Train, complete with padded seats, retro lamps, and period wall furnishings.
Today, plans are laid out to extend the system for an additional 120 km, with a modern architectural theme exposing the steel framework of the train station. Construction is expected for completion by the year 2020.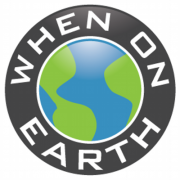 WOE Media
When On Earth Magazine is for people who love travel. We provide informative travel guides, tips, ideas and advice regarding places to see, things to do, what to taste, and much more for world travelers seeking their next dream vacation destination.