Tour The Controversial Gold Mine of Papua, Indonesia
Located in the remote Sudirman Mountain Range in Papua, Indonesia, the Grasberg Mine is the largest gold mine and the third largest copper mine in the world. It is owned by American mining firm Freeport-McMoRan who established it in the 1970′s after Dutch Jean Jacques Dozy's report on how the site was ripe with alluvial gold and copper deposits. An agreement was signed between the firm and the Indonesian government, allotting 90.64% of shares to Freeport-McMoRan and 9.36% to the government. Under the 1967 foreign investment laws, it was a good move to boost the unfavorable local economy during that time. By 2006, the production has acquired 610,800 tons of copper, 58,474,392 grams of gold, and 174,458,971 grams of silver from both its open-pit and underground mining operations.
The mine has been the subject of global controversy due to its negative environmental impact, profitability to the locals, and presence of the military in the site. Yet after years of criticism, Freeport invested liberally on Papua, with buildings and infrastructures aimed for community development. However, the Indonesian government has been heightening its demands on royalties and with tighter laws governing the operations in what is being called a "rise in economic nationalism".
The Grasberg Mine is open for tours for visitors interested in its history, technology, and impact.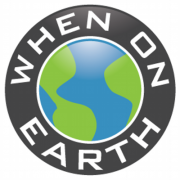 WOE Media
When On Earth Magazine is for people who love travel. We provide informative travel guides, tips, ideas and advice regarding places to see, things to do, what to taste, and much more for world travelers seeking their next dream vacation destination.