Give Your Stuffed Toy a Break and Make It Travel Around Japan With Unagi Travel
Going on a trip is fun but the preparation part is a pain in the head. Making a checklist of things to pack, things to buy, what to wear, where to go, how much to spend, and whatever else you need to write there is just too much. It's also a different story while on the actual trip with all the walking, the "I think I'm lost" scenes, to the "I'm too tired to walk anymore" day-enders. After everything, you'll go home tired with a messy luggage to sort and a routine to dive back into.
We don't really know if there's really anyone who wants to travel but hates the trouble that could go along with it. But if you're one of those people, you should try to find someone to fill in your plane seat.
In Japan, there's a travel agency that can offer you a trip around Japan even if you're not physically present. If you're not going, then who's going to? You should definitely pick a substitute you can trust but for this travel agency, Unagi Travel, you just need to send your adorable stuffed toy as your substitute.
Why a stuffed toy? They have been sitting all their life, waiting to be squeezed and loved again so why not let them be free to travel? The idea is just like the film Amelie's famous traveling gnome prank where Amelie steals her dad's gnome and has her flight attendant friend bring the gnome around the world and take pictures of it in various international tourist attractions. This time however, you don't need to let someone steal your garden gnome. Just pick up your adorable stuffed pal and fly him/her away to Japan.
But before you and your toy can get excited, you have to choose first among the tours offered by the travel agency. The tours you can choose include: the Onsen Tour for the authentic Japanese hot spring experience; the Tokyo Tour for popular sights like the historic Asakusa, Meiji Jingu Shrine, and the Tokyo Tower; the Mystery Tour where you won't have any idea where in the world your toy is  (it's just near Tokyo); the Kowai Farm Tour for a 2-day trip in Iwate's Koiwai Farm only if your stuffed toy is a cow or in a cow costume; and the Kamakura Tour, a 1-day tour that lets you see Kamakura's Historic Temple, Shrine, and the Great Buddha Statue.
After choosing a tour, you can pick up your fluffy friend and mail it to Unagi Travel, located in Tokyo, Japan. Wait for Unagi Travel's email to notify you that your stuffed toy has arrived plus some additional details like the tour's travel dates.
Stay updated and see your stuffed toy having fun by checking out your toy's photos posted to Unagi Travel's Facebook page. After the tour, just wait for your beloved toy to be mailed back to you and that's it!
What can you say about this odd travel experience?. Feel free to let us know through comments.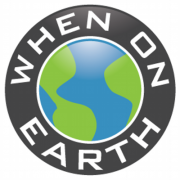 WOE Media
When On Earth Magazine is for people who love travel. We provide informative travel guides, tips, ideas and advice regarding places to see, things to do, what to taste, and much more for world travelers seeking their next dream vacation destination.