A Modern Bridge Designed by Da Vinci
Called the "Mona Lisa of Bridges," the Golden Horn bridge is one of Leonardo Da Vinci's fascinating architectural and engineering  designs. It was designed in 1501 to be built over Golden Horn, a natural inlet of the Bosphorus Strait dividing the city of Constantinople, present-day Istanbul, Turkey. However due to the complexity of the design, the Sultan Bajazet II doubted its integrity and rejected the proposal. As it appears, Da Vinci's design was too advanced even for the builders of his time.
In 1995, Norwegian architect Vebjørn Sand rediscovered the blueprint in an exhibition of da Vinci's engineering designs. Sand fell in love with the bridge and took the plans back to Norway where he began its construction with the Norwegian Public Roads. But instead of a massive, full fledged bridge, Sand converted the design into a small pedestrian footbridge using wood and steel instead of stone. The Golden Horn footbridge was completed in 2001, andim is the first of all Leonardo Da Vinci's architectural designs to be actualized.
The miniature Golden Horn bridge is located on highway E-18 linking Oslo and Stockholm, near the town of Ås, Norway.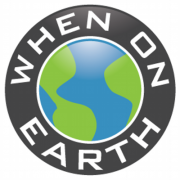 WOE Media
When On Earth Magazine is for people who love travel. We provide informative travel guides, tips, ideas and advice regarding places to see, things to do, what to taste, and much more for world travelers seeking their next dream vacation destination.