Connect with the Spirits in Florida's Most Spirited Town, Cassadaga
There's a spiritualist town in Florida, and that doesn't meant that this town is only meant for ghost hunters or those who'd expect to see some bloodshed. Cassadaga is named to be Florida's "most spirited town" for a good reason and a good purpose. The town of Cassadaga is located at the busy Interstate-Four in Volusia County, Florida. Despite being located in a bustling area, the small town of approximately 57 acres stays peaceful with its 55 residences. It really is the most spirited town because every resident is a medium.
To be clear, a medium is someone who can connect with departed souls and yes, the people in Cassadaga have this ability. Don't get scared now.
The town is a true blessing for its residents because they can work and live in harmony with the rest who have the same beliefs.  Even though the place is meant for mediums, they also welcome anyone who's curious enough to find out what's really happening in this place.
There are about 25 mediums who offer counseling. Other than spiritualism, the small town runs New Age bookstores, a café, hotel and post office. For places to see, you can visit Lake Colby Park to set your eyes on its beautiful gardens and pathways while learning about the history of spiritualism. At night, you can see people gather, seeking supernatural activity around this area.
Cassadaga's history started in 1875 when George Colby received a message from an Indian spirit named Seneca to immediately leave Iowa and meet T.D. Giddings from Wisconsin. The two met, conducted a séance and Seneca told them that the spirits have selected Florida  for the establishment of a great spiritualist center. After moving to Florida, Seneca told them, "go east, to the outskirts of the village and find the seven hills, this will be the place." And that's where they've built a small town, Cassadaga, right beside Lake Helen.
If you're up to something enlightening (or strange) you are free to visit Cassadaga anytime. Take note also of their activities and events which include healing classes and spirit tours.
Any requirements needed before heading to this town? Maybe an open mind will do.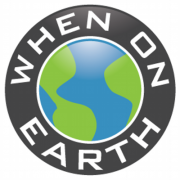 WOE Media
When On Earth Magazine is for people who love travel. We provide informative travel guides, tips, ideas and advice regarding places to see, things to do, what to taste, and much more for world travelers seeking their next dream vacation destination.