Cacao Farmers in Ivory Coast Try Chocolate for the First Time
Economic issues are awful and deprive one of many benefits of luxuries in this world. This is the same kind of story for these Cacao farmers who tried chocolate for the first time ever in their life. Just like we all do, they also loved it, but their reactions were simply priceless and amazing.
In the video clip we are shown how farmers in Cacao work so hard with their work, which is actually growing cocoa beans (the main ingredients for chocolate). Even though they work so much with the main ingredient of chocolate, they have never even heard of the chocolate, let alone tasted it.
When the first farmer tastes chocolate he loves its taste and is very eager to show his friends the final product of what they work with. His friends are also very keen to know and take time to explore the chocolate before tasting it. After tasting it, they simply love the taste and are extremely happy to have tasted it.
They then get back to work and tell one another to work harder – now that they know the end result leads to something sweet and delicious as chocolate. Many workers joke around about how white cultures have such brilliant luxuries and to why they are so white with the misconception that chocolate is causing this.
Their reactions are amazing, but the poverty is really heartbreaking. After seeing such smiles and happiness this is actually a big lesson to richer countries. The lesson is to respect all that they have and not to use something so extravagantly that it needs to be thrown away.
The farmers were left in instant shock especially when they found out such a lovely piece of food is made from something they constantly work with. The bigger surprising factor was when they said they had no idea cocoa was used for such products. One of the farmers kept the wrapper in order to show his son, which was a lovely thing to do.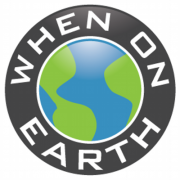 WOE Media
When On Earth Magazine is for people who love travel. We provide informative travel guides, tips, ideas and advice regarding places to see, things to do, what to taste, and much more for world travelers seeking their next dream vacation destination.