Bosco Verticale: The World's First Vertical Forest
Can living in a forest while in a city be possible? In Milan, Italy, it is. Bosco Verticale (Vertical Forest) is an example on how man can create a home wherein they can coexist with nature without getting away from the city. Bosco Verticale is a pair of residential towers in the Porta Nuova district of Milan, between Via Gaetano de Castillia and Via Federico Confalonieri near Milano Porta Garibaldi railway station. This is a project of Stefano Boeri together with Gianandrea Barreca and Giovanni La Varra, as a part of the redevelopment of Milan's historic district between Via De Island Castillia and Confalonieri .
Bosco Verticale's towers have a height of 119 meters with 26 floors for the largest tower, and 87 meters with 18 floors on the other. It hosts more than 900 trees, 4,000 shrubs, and 15,000 ground cover plants which include vines and perennials, all planted on 8,900 square meters of terraces. The towers are also be equipped with a gray water recycling and irrigation system as well as photovoltaic solar cells.
Besides residences, the towers also contain office and commercial spaces. Because of its rich foliage, birds have already found their homes in Bosco Verticale – earlier than the actual residents – before it opened.
Botanists and horticulturalists were also involved in this project to ensure that Bosco Verticale can bear the load imposed by the plants. It's not only for the sake of design that made the project include plants. In fact, the presence of over a hundred species of trees and shrubs helps create a microclimate, a local zone where the climate differs from the surrounding area. Moreover, the diversity of the plants help filter the dust, absorb carbon dioxide, produce oxygen, and protect the inhabitants from radiation and pollution.
Bosco Verticale isn't something to look up to because it is the world's first vertical forest, it is a modern home that promotes biodiversity and a cleaner, greener city living.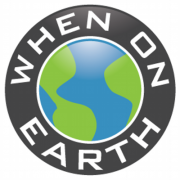 WOE Media
When On Earth Magazine is for people who love travel. We provide informative travel guides, tips, ideas and advice regarding places to see, things to do, what to taste, and much more for world travelers seeking their next dream vacation destination.