The Blue Planet, Denmark's Futuristic Vortex-Shaped Aquarium
At first glance, the Blue Planet, Northern Europe's largest aquarium, doesn't look like an aquarium as much as it looks like an alien headquarters. Its whirlpool-like architecture covered by aluminum metal scales was designed by architecture firm 3xn, who intended the building's organic form to adapt to the environment, blending and reflecting the colors of the sky and sea.
Located by the shores of Oresund in Copenhagen, the Blue Planet houses 53 aquariums containing some 20,000 sea creatures including hammerhead sharks, manta rays, sea lions, and the largest school of piranhas in all of Europe. It also has an Amazon-themed attraction filled with anacondas and rare South American butterflies.
Around 3,000 creatures come from the original Denmark Aquarium which opened in 1939 but eventually diminished due to structural problems and the advent of the war. The Blue Planet was mainly designed as a sleek replacement for the previous aquarium, and it served its purpose well.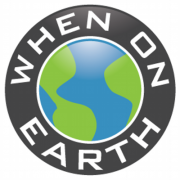 WOE Media
When On Earth Magazine is for people who love travel. We provide informative travel guides, tips, ideas and advice regarding places to see, things to do, what to taste, and much more for world travelers seeking their next dream vacation destination.