The Beheaded Statues of Nemrut Dagi in Turkey
Decapitated statues are sitting with their heads on the ground watching around south-eastern Turkey on top of one of the highest peaks of the Eastern Taurus mountain range between the provincial capital of Malatya to the north and Kahta in Adıyaman province to the south.  The archaeological site Nemrut Dagi is a time machine on top of a mountain that'll take you back to 62 BC.
The shrine is believed to be the Hierotheseion (temple-tomb and house of the gods) built by the late Hellenistic King Antiochos I of Commagene. It has the eastern court which has five 8-10 meter statues of the king and the gods, a pyramidal fire altar and some wall remains; and the western court which features the same king and gods and the Lion of Commagene displaying a crescent moon, nineteen stars, and the planets Mars, Jupiter, and Mercury carved on its body. You'll also see a lion and an eagle statue at each end of the rows of statues.
Earthquakes knocked over the statues' heads that stayed put on the ground until now.
If you want to trek up the mountain to see the Nemrut Dagi, be sure to wear warm clothes and comfortable shoes. It is recommended that you visit the mountain top from July to August.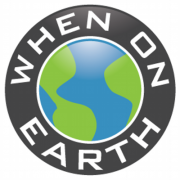 WOE Media
When On Earth Magazine is for people who love travel. We provide informative travel guides, tips, ideas and advice regarding places to see, things to do, what to taste, and much more for world travelers seeking their next dream vacation destination.