Ark Nova, the world's first inflatable concert hall
Rising like a huge purple pimple from the ground is Ark Nova, the world's first-ever inflatable concert hall.
Designed to be a symbol of recovery, this balloon of a building was commissioned by the Swiss Lucerne Festival to bring concerts and performances to areas in Japan that were devastated by the 2012 Tohohu earthquake and tsunami. Its ability to be deflated and packed up into a portable form is handy for touring the regions. It was named "Ark" as in "Noah's Ark" and "Nova" meaning "new" signifying new hope for rebuilding culture and spirit through art.
When fully blown up, Ark Nova looks like a huge grape jellybean, measuring at 98 feet by 118 feet with a seating capacity of 500 people. It was designed by British sculptor Anish Kapoor and Japanese architect Arata Isozaki using a coated polyester material and is capable of inflating in a matter of 2 hours.
Ark Nova was officially unveiled in the Lucerne Festival Ark Nova 2013 in Matsushima on September 2013.  It will be open to the public as the Festival starts on October 14, 2013.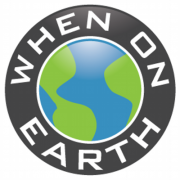 WOE Media
When On Earth Magazine is for people who love travel. We provide informative travel guides, tips, ideas and advice regarding places to see, things to do, what to taste, and much more for world travelers seeking their next dream vacation destination.