7 WTF Travel Experiences [VIDEO]
Choosing a memorable destination is the difference between going on vacation and an epic adventure. In our fourth episode we profile seven truly unusual and weird destinations that will leave you saying "WTF"…or "WTF, mate" if you're Australian. You'll definitely get social media "cred" with a selfie from one of the destinations featured in our latest episode, so strap in, press play, and subscribe to our channel for more bucket list-worthy travel ideas.
Want more? Check out our other videos here.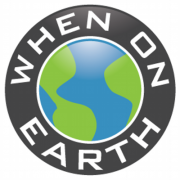 WOE Media
When On Earth Magazine is for people who love travel. We provide informative travel guides, tips, ideas and advice regarding places to see, things to do, what to taste, and much more for world travelers seeking their next dream vacation destination.