21 Tips From Ryan Estrada's "How To Travel Anywhere on $20 A Day"
Artist and adventurer Ryan Estrada made a cool tutorial about how you could travel anywhere with 20 dollars a day. Impossible? Check out this quickie list first:
1. Don't book hotels that offer the best deal according to ads you see online. Look further. You just might find smaller, family-run hotels that offer better prices that you could just walk into after you arrived.
2. You're not actually saving if you bring all the things you think you MIGHT need in your trip. Pack light and bring only a carry-on to save you from costs in staying in expensive hotels and riding in overpriced taxis.
3. Search well for the best flight cost other than those popular booking sites and if there are other means of transportation like by land or by water, take it.
4. Go cheap. Don't mind the number of layovers a flight will take you before you land at your destination. Think it's a bonus exploring time.
5. When you arrive at the airport, walk further and look if there's a free shuttle bus that'll take you to some hotel. After arriving at the hotel, walk across it and look for a cheaper one nearby.
6. Don't be afraid to ask for directions. When lost, do a foreigner face – arched eyebrows, mouth hanging, and head turned aimlessly while looking for something you know you can't find. Someone that speaks your language might run towards you right away to help you.
7. Walk into hotels. First price they'll tell you is the highest so keep on asking. There could be a room that's definitely cheaper (fan room, a shared bathroom, etc). After asking for the cheapest price, go out and look for another hotel that could possibly beat it.
8. Check for other places to sleep. You can consider sleeping in hostels, special rooms in saunas or capsule hotels. If there's a place where you think you may or may not sleep, ask with hand signals and you may get it for a price, for free or they'll just turn you away.
9. Sleep for free in airports, bus stations, train stations, or sleep during an overnight trip.
10. Don't book in advanced. Look for a hotel if you're ready to sleep so you won't waste time traveling all the way back to your hotel just because you already paid for it.
11. Walk everywhere and experience the place with every step.
12. Follow the music when you hear it. It could be a show, a cover band performance, or a music festival. You'll never know what surprise is in store for you.
13. If you see opened theme parks, art exhibits, film screenings all for free go for it! Offer some free help too by volunteering.
14. Find and make friends with those who have the same interests as you by showing your talent. Whatever that is, you can start by playing a musical instrument or by drawing.
15. Try out street food. They're cheaper and could be tastier and bigger than those in fancy restaurants.
16. Cook in a hostel's kitchen. Buy some ingredients in local farmer's market, head to the kitchen and make that gourmet meal you can share with the locals and other travelers.
17. Avoid agencies if you plan to see some local hotspots. You could visit that place on your own and you'll realize it's way cheaper than what agencies offer.
18. Avoid people who're pressuring you to stay in their hotel, get in their taxi or eat in their restaurant. Just keep walking.
19. Watch what you spend and don't just spend your nights in a bar.
20. Don't mind if you look like an idiot. You're a tourist and that is normal.
21. Stay safe. Don't push too much just to spend $20 a day, you'll get there. Just travel, travel and – travel.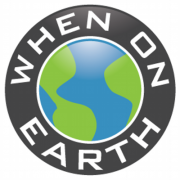 WOE Media
When On Earth Magazine is for people who love travel. We provide informative travel guides, tips, ideas and advice regarding places to see, things to do, what to taste, and much more for world travelers seeking their next dream vacation destination.