The 20 Tallest Statues in the World
There are statues and there are colossal statues. You have probably seen one or two of what you considered very big statues before. It is also likely that you do not know how these compared to the tallest statues in the world. Let's check out the 20 tallest statues in the world, starting from the bottom.
20. Guze Jibo Daikannon, Japan
Located in Kurume in Fukuoka Prefecture, Guze Jibo Daikannon stands at 62 meters (203 ft). It is a depiction of Kannon, which is known in Buddhism to personify compassion.
While Kannon is perceived to be male in places such as India and Tibet, it takes the feminine form in Japan and China. This statue is, therefore, considered a portrayal of Jibo Kannon, or Compassionate Mother.
19. Mother Motherland, Ukraine
Typically called Rodina-Mat, Mother Motherland is a symbol of patriotism in Kiev, Ukraine. This stainless steel statue, which was designed by Yevgeny Vuchetich, is part of Kiev's Museum of the Great Patriotic War. It stands at 62 meters, when its 40-meter pedestal is ignored.
18. Son Tra Guanyin, Vietnam
This statue, which depicts Guanyin, can be found in the courtyard of Linh Ung Pagoda on Son Tra Peninsula in Vietnam. Its height is estimated at almost 70 meters. Traditional and modern architectural styles feature in this statue, which is the pride of Da Nang city in Central Vietnam and the tallest in the country.
17. Leshan Giant Buddha, China
This statue built during the Tang Dynasty is close to the city of Leshan in Sichuan Province in China, positioned at the confluence of the rivers Minjiang, Dadu and Qingyi. The construction of the stone statue, which is 71 meters high, began in 713 with the hope that Buddha would help put under control the regular turbulence in the rivers that caused vessels to run into trouble. The Mount Emel Scenic Area, of which the Leshan Giant Buddha is a part, is listed as a World Heritage Site.
16. Kaga Kannon, Japan
This is another Kannon-inspired statue in Japan. It can be found in the Kaga-Olsen area and stands at 73 meters high. The big statue is a depiction of the Buddhist deity Kannon with a child in her arms. It represents a compassionate mother.
15. Guanyin Statue, Hong Kong
This bronze Guanyin statue is erected in a Buddhist temple called Tsz Shan Monastery in Tai Po District, Hong Kong. At 76 meters high, it is the world's second-highest bronze Guanyin statue built in an outdoor location.
14. Jiuhuashan Dizang Pusa, China
This statue is built on one of Chinese Buddhism's four sacred mountains — Mount Jiuhua. The most must-see here is the 76 meters high bronze statue of Jizo depicts Ksitigarbha Bodhisattva, who is known in Mahayana Buddhism as the protector of creatures in hell.
13. Awaji Kannon, Japan
This 80-meter tall statue is located on Awaji Island in Hyogo Prefecture, Japan. Known as the World Peace Giant Kannon, the statue is part of Heiwa Kannon Temple and has a 5-story building of 20 meters as its pedestal. It attracts thousands of visitors daily.
12. The Motherland Calls (Rodina-Mat Zovyot!), Russia
Once the world's largest statue, The Motherland Calls is a statue in Volgograd, Russia built in commemoration of the Battle of Stalingrad. This 87-meter tall statue, which was also designed by Kiev's Mother Motherland sculptor Yevgeny Vuchetich, is considered an amazing engineering feat. The world's tallest statue of a woman is also known by a variety of other names, including Mother Motherland, The Mamayev Monument, and The Motherland.
11. Grand Buddha, China
Positioned south of Longshan Mountain in the town of Wuxi in China's Jiangsu Province, the Grand Buddha is a statue with a height of 88 meters. The bronze Buddha statue at Ling Shan was completed in 1996 and weighs more than 700 tons. Now, that's massive, although it is still nowhere close to the largest statue.
10. Dai Kannon, Japan
This statue is of the same height as the Grand Buddha, but it was completed about seven years earlier. Dai Kannon is a representation of Avalokitesvara, which is literally translated as "the Lord who looks down," and can be found at Kita no Miyako Park in Hokkaido, Japan. You can climb to the top of the statue for some breathtaking views.
9. Great Buddha, Thailand
Standing at 92 meters (302 feet) tall, this statue is a representation of Gautama Buddha. Construction of the Great Buddha, which is painted in gold, started in 1990 and took some 18 years to complete. The statue built in Wat Muang Monastery in Thailand's Ang Thong province is the tallest in the country.
8. Peter the Great Statue, Russia
Built in 1997, Peter the Great is a 96-meter tall statue in the city of Moscow, Russian. It was erected in commemoration of the 300th anniversary of the Russian Navy established by Peter the Great. However, many Muscovites did not relish the idea of having the statue in the city because the person it portrays was not considered a friend of Moscow. It is rumored that the statue resulted from modification of a rejected design originally meant to commemorate 500 years of Christopher Colombus' first voyage.
7. Qianshou Qianyan Guanyin, China
This 99-meter bronze statue is located in Weishan in Hunan Province, People's Republic of China. Also known as Guishan Guanyin of the Thousand Hands and Eyes, Qianshou Qianyan Guanyin is a depiction of Avalokitesvara. It is China's fourth tallest statue.
6. Sendai Daikannon, Japan
Standing at a height of 100 meters is the Sendai Daikannon in Sendai, Miyagi Prefecture, Japan. It is a statue of the country's Buddhist Bodhisattva Kannon. Visitors can climb up the Sendai Daikannon with the aid of an elevator.
5. Emperors Yan and Huang, China
Located in Zhengzhou in Henan Province, these statues depict two ancient Chinese emperors Yan Di and Huang Di. They stand at 106 meters high and are said to be in commemoration of the economy and politics.
4. Guan Yin of the South Sea, China
A depiction of the Bodhisattva Avalokitesvara, the Guan Yin is built on the south coast of Hainan Province, close to the Nanshan Temple. The 108-meter tall statue has three aspects, one facing the inland and two facing the South China Sea. These aspects are said to portray Guanyin's blessing on China and other parts of the world.
3. Ushiku Daibutsu, Japan
A depiction of Amitabha Buddha, Ushiku Daibutsu can be found in Ushiku in the Japanese Prefecture of Ibaraki. The statue is 110 meters tall when the 10-meter lotus platform is factored in and the 10-meter pedestal is ignored. It commemorates the birth of Shinran, who started Jodo Shinshu in Buddhism. The statue has an elevator taking tourists to an observation floor at the top.
2. Laykyun Setkyar, Burma
This statue, which represents Gautama Buddha, is built in Khatakan Taung village close to Monywa in Burma. Construction of the 116-meter high Laykyun Setkyar commenced in 1996 and was completed in 2008. Its total height is about 130 meters if the throne on which it stands is added.
1. Spring Temple Buddha, China
The tallest of all statues in the world can be found in the town of Zhaocun in Lushan County, Henan Province, China. The 128-meter high Spring Temple Buddha took about 11 years to complete and depicts Vairocana Buddha. If the pedestal on which the statue stands is added, the total height becomes a massive 153 meters!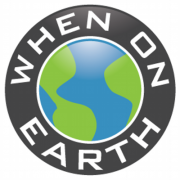 WOE Media
When On Earth Magazine is for people who love travel. We provide informative travel guides, tips, ideas and advice regarding places to see, things to do, what to taste, and much more for world travelers seeking their next dream vacation destination.