16 Unique McDonald's Food Items Around the World
You've already seen the one-of-a-kind food items you'll find in the different KFC franchises around the world. But don't forget about the leading fast-food chain that didn't only conquer the United States but also other countries: McDonald's. So let's take a look at some of the unique items you'll find in the menu of these 16 countries in the list.
France
Checking out a McDonald's franchise in France feels like treating yourself with a big joke while in a country known for its amazing local food. However, those who've already tried have a common comment about eating in McDonald's in France: it is way better than the original. The chain has adapted to the French way of taking time to enjoy food, and also sourcing produce from the region. To offer something French-y, they have the "Croque McDo", their own version of the simple croque monsieur.
Germany
A McDonald's menu won't be complete without its pies under the desserts category. In Germany, they have the "Kakao-Kirsch-Tasche" or basically, a chocolate cherry pie with cream cheese filling. Kind of like a pocket-sized pie version of the classic German Black Forest cake.
Italy
There's no stopping the Italians in having their daily dose of cheese. And McDonald's can't even escape this demand. The answer? A small bar of Parmigiano Reggiano available in the counter.
Hong Kong
A traditional breakfast of macaroni soup keeps the locals of Hong Kong kicking every morning. Since McDonald's has become a 24-hr stop for all meals of the day including breakfast, they also offer Hong Kong's favorite morning soup as the Sausage n' Egg Twisty Pasta using their own sizzling sausage instead of a slice of luncheon meat.
Turkey
Turkey's favorite snack bar, Albeni, is a caramel and shortbread cookie covered in chocolate. It's definitely Turkey's take on the American Twix, and it also has a McFlurry version available in McDonald's.
Japan
When it comes to new and unique food, Japan won't be missed out from the list. In their own McDonald's they offer a few Japanized sweets like the Hokkaido Milk Pie, McFlurry Green Tea and Azuki Beans, and the McFloat Sakura Cherry. The sweets are all under McDonald's McSweets lineup that aims to release limited edition items using regional ingredients.
South Korea
South Korea has its undying love for meat and that includes their famous grilled marinated beef called "bulgogi". Now in the country's version of McDonald's, they've transformed the Korean bulgogi into a burger patty version with mayo and lettuce sandwiched between burger buns.
India
India is known to have great choices for vegetarians and McDonald's isn't exempted from the places where you can get meat-free items. There's McAloo Tikki which has a potato and peas patty covered in Indian spices and breadcrumbs with tomato, mayo, and onions, all in a regular bun.
Middle East
We have to admit that Middle East's flat breads are amazing. So it's not a surprise to see the McArabia Chicken, composed of grilled chicken patties, lettuce, tomatoes, onions, and garlic sauce in pita bread.
Austria
It's been a tradition for Austrians to have apricots and topfen (curd cheese) as their essential ingredients for a sweet marillenknodel or apricot dumplings. McDonald's also used the two ingredients to make a homey marillen-topfen-tasche or apricot-topfen pie.
Finland
There's no way McDonald's can be unhealthy if you're in Finland. Grab their Kasvis Ruis Feast (vegetable rye feast) which is composed of a vegetable patty, cheddar cheese, tomatoes, lettuce, pickles, onions, McFeast sauce, ketchup and mustard, all in between crispy rye bread.
Netherlands
The Dutch's favorite snack, the kroket, is a small breadcrumbed food usually filled with a ragout of leftover cheese and meat. Now, the fried snack goes to McDonald's and replaces the typical meat patty in the bun to create the "World Famous" McKroket. The kroket filled with beef ragout has a Dijon mustard mayonnaise sauce on top pressed both between your usual burger buns.
Canada
You're not truly in Canada if you have no idea what poutine is. Think about fries topped with rich gravy and cheese curds and you have just created Canada's forever love. McDonald's on the other hand has created its own version using, of course, their classic French fries.
Spain
Although McDonald's fries are always tempting to be on everyone's trays, there are weight watchers who don't want to munch on fried potato sticks. Sad right? But in Spain, there's no way you can be sad when you can't take the fries for there's a healthier alternative: the Happy Zanahorias or basically, crispy carrot sticks.
Australia
What is the first thing you'll think of when you look for a truly Australian food? Vegemite! Even McDonald's in Australia has this salty spread available if you want to add a kick to your English muffins or burgers. It's not hard to experiment!
Philippines
The pan de sal is the Philippines' national bread. You can pair it up with scrambled eggs, ham, or just eat it alone by dipping it in hot coffee or chocolate. The Philippine McDonald's made the bread a regular in its breakfast sandwiches, thus the creation of Cheesy Eggdesal and Hamdesal.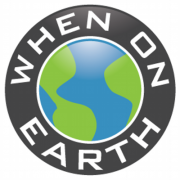 WOE Media
When On Earth Magazine is for people who love travel. We provide informative travel guides, tips, ideas and advice regarding places to see, things to do, what to taste, and much more for world travelers seeking their next dream vacation destination.