18 Unique KFC Meals Around the World
The world's second largest fast food restaurant chain right after McDonald's is KFC lead by the popularized fried chicken that swept Louisville, Kentucky and the rest of the world. Going inside one branch already makes you think about some fried chicken, coleslaw, and fries, but didn't you know that every country has their own unique take on Colonel Sanders' 'finger lickin' good' creation? To suit each country's taste buds, different KFC branches have their localized meals you'd probably think as something unimaginable to your taste. Traveling for KFC doesn't sound like a bad idea, right?
China
Choosing your meal can be time consuming sometimes and if chances give you a tough time choosing whether you like chicken or shrimp, then you probably should go with both by asking for a Chicken and Shrimp Burger with Honey Mustard in KFC China.
South Korea
Don't want buns on your burger? Then have Korea's Zinger Double Down Maxx which is composed of hash brown, bacon, and cheese smacked between two crispy fried chicken fillet.
Japan
Sanrio, the makers of Japan's famous cat Hello Kitty, partners its salmon fillet character Kirimi-chan with its special promo meal: breaded and deep-fried salmon fillets. They've also come up with a new character for the campaign called Agemi-kun who's just similar to Kirimi but this time, he's all breaded and fried with tartar sauce on top.
Philippines
It's trivial to think how some people would drop the dough and substitute fried chicken instead. The Philippines did this to the almighty pizza and they created the "Chizza" which is obviously fried chicken topped with marinara sauce, pepperoni, pineapple chunks, peppers, and cheese.
India
Indians love paneer that much that they even placed it as a main ingredient for their local Zinger called the Paneer Zinger. It's your Zinger without the chicken but with double layered paneer patty and spicy creamy sauce.
Taiwan
You ain't in Taiwan if you haven't encountered a bowl of porridge. KFC isn't even left out in serving customers this homey dish topped with fried chicken, of course.
Malaysia
If you're into the irresistible taste of sambal – that is a sauce typically made from a variety of chili peppers and other ingredients such as shrimp paste, garlic, ginger, onions, and more – Malaysia's KFC has their hot Sambal Twister Lite only served every breakfast.
Canada
It seems like Canadians won't be happy eating fried chicken without a bowl of poutine which is fries with gravy and cheese curds on top.
Brazil
A Brazilian lunch won't be complete without their homegrown side dishes such as rice, salad, and beans. But instead of paring these sides to the Brazilian barbecue called churrasco, you'll get two pieces of their original fried chicken.
Mexico
Mexico has Cruji Jalapeño which is crispy fried chicken covered in jalapeño glaze. Need to say more?
Thailand
What makes Thai food authentic is its unique spiciness and for KFC, the Spicy Chicken Rice brought the foreign fast food chain closer to the locals' hearts that it has become a regular in the menu for years. Don't also forget about the Shrimp Donut.
Arab States
For countries like United Arab Emirates, Lebanon, Morocco, Qatar, Egypt, Saudi Arabia, and Jordan, it's essential that their chicken rice meal is served with basmati rice with a choice of Arabiata or Pepper chili sauce.
Chile
You can choose if you want to have mashed potatoes or coleslaw as a side dish but if you want to feel more local in Chile, you can try ordering some empanadas.
Bangladesh
In Bangladesh, you can have beef, chicken, or vegetable burgers but other than those you can have a totally Thai (even if you're in Bangladesh) twist to it by getting a Tom Yum Burger.
Poland
So KFC in Poland decided to have boxed rice meals and went full Asian on them. A box has rice and bite-sized fried chicken pops on top and you just have to choose whether you like it to be drizzled with Indian curry cream or Chinese sweet chili sauce. There's also a Brazil mango sauce available.
Hungary
Not really strange when you think about it, but the name Qurrito is cute enough to get some attention. Qurrito is simply fried chicken breast, melted cheddar cheese, and barbecue sauce grilled inside two flour tortillas.
Sri Lanka
Sri Lanka's chicken buryani (biryani) is a great example of twisting something foreign to suit the local taste. You can either get your chicken fried or grilled and have it served with the aromatic mixed rice dish made up of rice, spices, and vegetables.
The rest of the world
There's no doubt that the world of KFC stays strong with its Double Down Chicken Sandwich which is basically all about two fried chicken fillets with barbecue sauce, bacon, mayonnaise, and cheese in between.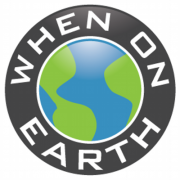 WOE Media
When On Earth Magazine is for people who love travel. We provide informative travel guides, tips, ideas and advice regarding places to see, things to do, what to taste, and much more for world travelers seeking their next dream vacation destination.