14 of the Most Historic Photos That Moved the World
As the world continues to rotate and revolve, the brand new stories it brings continue to give us a reason to feel anger, sadness, happiness, and every emotion there is to feel. What makes every story amazing is the emotional moment that can be captured easily just with a camera shot. Then, each photograph becomes a piece of history that explains what people have struggled for in the past; remembered and appreciated by the present and future generations. Here are a few photos that have marked the world through all these years.
1. Tea Time in War
An Afghan man gives tea to a U.S solider of 3rd Brigade, 10th Mountain Division patrol during a search operation to hunt members of Taliban in Nerkh district of Wardak province in west of Kabul, Afghanistan, Friday, May 1, 2009. Photo taken by Rafiq Maqbool.
2. Suicide by Fire
In the first of a series of fiery suicides by Buddhist monks, Thich Quang Duc burns himself to death on a Saigon street to protest persecution of Buddhists by the South Vietnamese government, June 11, 1963. Photo taken by Malcolm Browne.3
3. One Against Many
In February 2006, clashes erupted as authorities evacuated the West Bank settlement outpost of Amona, east of the Palestinian town of Ramallah. The image shows a lone Jewish woman defying Israeli security forces as they remove the illegal settlers in the West Bank. Photo taken by Oded Balilty.
4. Segregation
The photograph that represents the injustice of segregation of black and white people in America during the 1950s. Photo taken in North Carolina, USA by Elliot Erwitt.
5. Love in the Middle of a Riot
Riots broke out in Vancouver when their team, Vancouver Canucks lost in game 7 of the 2011 Stanley Cup Finals. The riots left buildings destroyed, cars burned, and people injured but what caught the world's eyes was the couple kissing in the middle of a riot. Photo taken by Rich Lam.
6. Don't Shoot!
At the Atmen refugee camp on Syria's border with Turkey, a frightened 4-year-old girl raising her hands in surrender — thinking that the long-lens camera pointed at her is a gun.
Photo taken by Osman Sagirli.
7. Tank Man
"Tank Man" temporarily stood in front of a column of tanks on June 5, 1989, in Beijing,after the Chinese military had suppressed the Tiananmen Square protest. Photo (one of four similar versions) taken by Jeff Widener.
8. Little Rock Nine
Despite the mandated integration of racially segregated schools in 1954, the Central High School in Little Rock, Arkansas still remained rigidly segregated after three years. But this fact didn't stop the nine black students to attend classes in the high school on September 4, 1957. One of these students is the 15-year-old Elizabeth Eckford (as seen on the photo) who arrived first and alone. After three times of trying to enter the school, she walked away while being followed by the angry crowd of white people shouting at her.
9. The Piano
In late 2013, there were 300 students in Kiev's city square singing in peaceful p
10. The Final Embrace
rotest at the president's resistance to greater integration with the EU, and they were brutally beaten by riot police. One person decided to use a piano and played pieces including a Chopin piece and Queen's "We Are The Champions", right in front of the police to "give the world a strong, visual image of what was going on". Photo taken by Anastasiia Bereza.
10. The Final Embrace
In 2013, more than 750 workers were killed after a garment factory building collapsed in Savar, a town near Dhaka, Bangladesh. The photo captured a heartbreaking moment where two victims were found in a rubble sharing a tight embrace in a tragedy they weren't able to survive from. Photo taken by Taslima Akhter.
11. Garbage Waves
Indonesia has an overwhelming pollution problem and the photo showing local surfer Dede Suriyana inside a garbage-strewn wave shows the problem not only evident in Indonesia but also in other parts of the world. It's a surprise to know that the bay where the photo was shot is away from cities known to dump most trash but tides and currents made it possible for the trash in populated areas to be deposited even in the most pristine beaches of the archipelago.
12. Face Down
The latest photo that became viral and broke hearts shows a 3-year-old boy lying face down, his head to one side with his bottom slightly up – lifeless. The boy was one of the 12 people who escaped the war-torn Syria to seek refuge in Europe but unfortunately ended washed up on a Turkish beach.
13. Tsunami Aftermath
The farm town of Natori was one of the places in Japan's northeastern coast wiped off by the 2011 Tohokutsunami and left in ruins. A woman cries amidst the ruins of the town of Natori, two days after the tsunami. Photo taken by Toshiyuki Tsunenari.
14. Protest Girl and Police Crying Together
In Bulgaria, 2013, riot police and protesters share a cry together as students and other protesters converged on parliament due to poverty and corruption.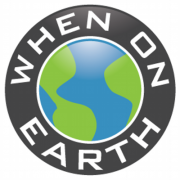 WOE Media
When On Earth Magazine is for people who love travel. We provide informative travel guides, tips, ideas and advice regarding places to see, things to do, what to taste, and much more for world travelers seeking their next dream vacation destination.