12 Easy and Cheap Packing Tips You Should Know
Packing isn't any kind of activity that can turn into a special hobby. Most of the time you get tensed up by the list of things you should and should not bring as objects under these categories can sometimes get mixed up. Moreover, sudden lack of suitcase or backpack space can get things more frustrating. Better concentrate your eyes on what you really need and make use of every space you have by following some of these tips that aren't only sufficient, but can also save you money.
1. Organize your stuff by packing them in ziplock bags
Get rid of those digging-in-your-bag moments by using ziplock bags to separate shirts from pants, electronic wires, toiletries, keys, and more. They come in different sizes so you won't have a hard time filling up your bag's space. Don't forget to bring some extra ziplock bags too as they'll come in handy when you buy food or souvenirs during your travels.
2. Don't fold 'em, roll 'em!
Many would agree that rolling your clothes is more space efficient than laying them flat. Rolled clothes going loose? No problem. Wrap it with rubber bands. Afraid that your clothes will get wrinkled? Roll it over tissue paper.
3. Instead of buying travel-sized versions of your favorite toiletries and small items, just pour them in medicine bottles.
Fill those medicine bottles with liquids such as toners or shampoo, or you can even fill them with the cream-types like conditioner, lotion, and moisturizer. You can also fit in a bundle of q-tips and bobby pins too.
4. Seal your bottles with cling wraps to avoid leaks
If you've decided to bring the bottle itself, from hair products to sauces (who knows?), make sure they're 100% sealed by unscrewing the caps, cover the lids with cling wrap, and screw back the cap on. You won't worry about spills anymore.
5. Bring a handy luggage scale
You can roll your clothes, tightly seal them in a vacuum bag or ziplock bag, and you see there's more space available so you put more. However, don't be tricked by what these bags can  miraculously do to give you more space, as you may not realize later that you've been overpacking and it's already beyond the ideal weight. To avoid this, have a portable luggage scale you can bring anytime.
6.  Make use of your shoes…  somewhere else
Make use of that space in your shoes and fill it by stuffing in some small items like rolled socks, tops, or even underwear.
7. Bring a lightweight suitcase
Buying a suitcase can be a bit confusing especially when you see the different colors, materials, designs, and prices in the market. But whatever the price or special feature a bag offers to catch your attention, make sure it's lightweight. A hardshell suitcase for example may look ideal but when you try carrying it without anything in it, you'll feel the weight it can add to the stuff you're supposed to bring.
8. Expand the use of your smartphone
Technology today allows you to go paperless and place all those  important documents right in your smartphone or tablet. Instead of printing everything, save copies of your itineraries, receipts, reservations, passport, insurance, medical records, and even books in your smartphone. All those papers that can take a lot of space in your bag can fit right in that handheld gadget.
9. Hide your money and other important belongings in empty cosmetic tubes
You can't put all your cash in one place and at the same time you don't want to be bothered with bringing papers and cards to the beach with you. So get some empty lip balm tubes or other small cosmetic bottles where you can hide some of your rolled up notes or important papers.
10. Use a flat cotton pad to prevent your makeup from cracking
You all know this scenario, ladies. A cracked pressed powder or eyeshadow palette spoils the fun (and your bag and clothes too) so if you don't want this to happen, insert a flat cotton pad or more in between the powder and the cover.
11. The lightest comes last
Put the heaviest clothes first together with your shoes in the suitcase and as you move towards the last set of things to pack, make sure that the topmost are the lightest. Doing this will avoid you from pushing down your suitcase just to fit everything in which is often a time-waster.
12. Bring one plug that can charge all your devices
If you're the type who can't live without your precious gadgets, then better bring one universal travel adapter that suits for all types. Less stuff in the bag, and also less tangled wires.
Do you have your own packing tips? Tell us!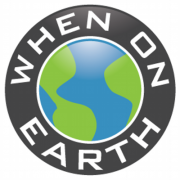 WOE Media
When On Earth Magazine is for people who love travel. We provide informative travel guides, tips, ideas and advice regarding places to see, things to do, what to taste, and much more for world travelers seeking their next dream vacation destination.