10 Surprising Facts You Didn't Know About Russia [VIDEO]
Russia, the country that just can't get enough land….sweet, sweet land. But besides its sizable (and growing) landmass, Russia is also home to some of the strangest sites and sounds. Not quite Europe, not quite Asia, and not quite ordinary; check out our compilation of 10 bizarre facts you didn't know about Russia. Want more? Visit our Youtube channel for more of the coolest/strangest/funniest things you can find roaming our planet.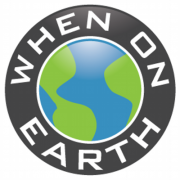 WOE Media
When On Earth Magazine is for people who love travel. We provide informative travel guides, tips, ideas and advice regarding places to see, things to do, what to taste, and much more for world travelers seeking their next dream vacation destination.