10 of the World's Coziest Prisons
Prisons are made to maintain peace and order in a country, to punish criminals, and to prevent future cases of crime. A prison's image as a place of torture, unappetizing food, and uncomfortable beds makes it clear that no one has dreamt to be in prison. However, there are some prisons out there that instead of punishing criminals, they are used as a place to develop, to educate, to party, and be a better person after prison days. You'd be surprised too on how these prisons can even have cells with hotel-like amenities. Here are 10 places around the world which puts comfort and fun together even while you're incarcerated.
Halden Prison, Norway
Many would call it "the most humane prison in the world" and there are many reasons why it really is. It is quiet and calm as in-prison assaults rarely happen. Cells are similar to fancy hotel rooms each with a flat screen TV, bathroom, and windows overlooking the forest. The high security jail presents Norway's justice system which focuses more on rehabilitation than punishment.
Butner Federal Correctional Complex, North Carolina, USA
The Butner Federal Correctional complex in North Carolina looks more like a college campus with barbed wire. The prison is considered as "the crown jewel" of the federal prison system, and also the dream prison of convicts like white-collar scammers.
Suomenlinna Prison, Helsinki, Finland
Open prisons have been a thing in Finland since the 1930s. They're considered cheaper to run according to the government, yet more effective in dropping the country's crime rates. One of these open prisons is located in a UNESCO World Heritage Site, Suomenlinna Island. The island is often a favorite tourist spot every summer, and the landmarks and residential area are separated from the prison just by a yellow picket fence. It sounds crazy but the residents aren't bothered by this fact. They're even glad to see convicts help restore historic sites and clean public spaces.
Qincheng Prison, Changping, China
Located more than 30 kilometers outside of central Beijing, the maximum security Qincheng Prison is where many many of the country's political elites stayed in comfort as "prisoners". The inmates are given large private cells with soft beds, en-suite bathroom, and sofas. Moreover, the food served will be also hotel-style as some top chefs in the country are invited to cook for VIP prisoners.
Her Majesty's Prison Addiewell, Addiewell, Scotland, UK
Located in southern Scotland, Addiewell is more considered as a prison for learning and not for punishment. Inmates are given 40 hours a week of activity to build their job skills.
Sollentuna Prison, Sollentuna, Sweden
Sweden is lacking prisoners that it needed to close a number of prisons and detention centers in the past years. However, the top-of-the-line Sollentuna Prison remains keeping its prisoners and soon-to-be inmates comfortable. Cells have comfortable mattresses and bathrooms. There's also a kitchen, a gym, and a lounge room where prisoners can relax and watch TV.
Justice Center Leoben, Styria, Austria
Completed in November 2004 and designed by architect Joseph Hohensinn, the Justice Center Leoben isn't just an out-of-the-box type of prison but also a remarkable architectural work. Its prisoners are grouped up to thirteen per wing and they can move freely among the cells and communal spaces. The center also has three courtyards with concrete seating walls.
Luzira Upper Prison, Kampala, Uganda
Uganda's only maximum security facility on the southern edge of Kampala, the Luzira Upper Prison isn't just any kind of prison. It has schools, staffed by prisoners, educating inmates from basic literacy to vocational training including tailoring and carpentry. Inmates can also dream higher and take university degrees in law. Moreover, the prison is popular for their football tournaments.
Alexander Maconochie Centre, Hume, Australia
Australia's Alexander Maconochie Centre claims to be the country's first human rights compliant prison. To boost the title it claims, the unit is designed to have four segregated wings shaped in an "x", where the intersection is a polygonal guard room. The four wings are created to separate prisoners who pose danger to each other, without resorting to isolation cells. The cells aren't hotel-like this time with its steel toilets and plastic mattresses, but prisoners can still enjoy its bar-less windows, stainless steel kitchen, and gym.
San Antonio Prison, Margarita Island, Venezuela
San Antonio Prison in Venezuela is also known as a "party prison" because once you're inside; you might not want to leave. Inmates and guests can be seen inside dancing in the nightclub, having a barbecue, and swimming in the pool with their loved ones. Inmates can easily have access to guns and drugs that visitors keep on coming in to get their fix. However, this place won't be for you if low sanitary standards and high levels of violence is a total no-no.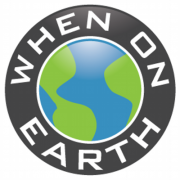 WOE Media
When On Earth Magazine is for people who love travel. We provide informative travel guides, tips, ideas and advice regarding places to see, things to do, what to taste, and much more for world travelers seeking their next dream vacation destination.