Relax in the World's Largest Pool in Algarrobo, Chile
Here's a swimming pool that's so huge, you can dive, kayak, and even sail a yacht on it.
Bigger than 20 Olympic size pools, the swimming pool at the San Alfonso del Mar resort in Algarrobo, Chile, holds the record of being the world's largest pool. Measuring 1,012 meters (3,324 ft) in length and a total area of 8 hectares (19.77 acres), it is six-times bigger than the world's second-largest pool, the Orthlieb Pool in Casablanca, Morocco. And with a depth of 115 feet, it is also the world's deepest swimming pool in the world.
It is located in the private resort of San Alfonso del Mar right beside the ocean. The man-made lake sucks in water from the sea using a digital suction and filtration system. The pool can hold 250 million liters of crystal-clear water warmed by the sun at 26 degrees Celsius. After almost five years of construction, the pool opened in late 2006. It is reported to cost more than $1 billion to develop and another $2 million for maintenance each year.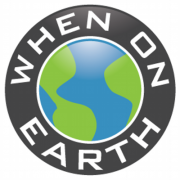 WOE Media
When On Earth Magazine is for people who love travel. We provide informative travel guides, tips, ideas and advice regarding places to see, things to do, what to taste, and much more for world travelers seeking their next dream vacation destination.