Traveling for Cheese? Check Out These 37 Countries and their Homegrown Cheeses
Being a cheese enthusiast who aims to taste every cheese in the world can be a dream that'll take years before you can finally accomplish it. There are just too many cheese varieties in the world with their own unique ways of preparation, but in the end, they're bursting with flavors that are best accompanied with wine or beer or better be used to mix in main dishes for that extra yummy kick. So let's travel around the world and find out their cheeses which you can't find and taste anywhere else.
France
The French are well-known to love their cheese which traditionally counts about 350 to 450 distinct types but if you're going to consider to include the varieties for each type, you'll get a surprising 1,000 different types of cheese in France. Examples of truly French cheeses you can find is Roquefort, one of the world's best known blue cheeses made from sheep's milk; and the pale Brie which is a soft cow's milk cheese named after the region where it originated.
Switzerland
In Switzerland, the Swiss Cheese that everyone knows is called Emmentaler or Emmental. Originated from Emmental, the yellow cheese is an unpasteurized hard cheese made from cow's milk. It is one of the commonly used cheeses in a classic fondue together with another Swiss cheese, gruyere.
United Kingdom
The hard, off-white or sometimes orange cheddar cheese originated in the British village of Cheddar in Somerset, UK. The sharp tasting cheese is the most popular type of cheese in the UK and also in other parts of the world as countries such as the USA produces cheddar cheese too. There are over 700 named cheeses produced in UK.
Greece
Greek dishes, most of the time, won't be complete without feta cheese on the side. The rich and creamy feta is authentically made of 45 to 60 percent fat from whole sheep's milk but most are now made from goat's milk or a mixture of both.
Germany
German delis won't be complete without the combination of sausages, hams, and cheeses to attract eyes and hungry tummies. One truly German cheese you'll find is the Allgäuer Bergkäse, a smooth yet hard mountain cheese made from unpasteurized cow's milk. It is a "PDO" (Protected Designation of Origin) cheese from Germany, same as southern Hesse's Handkäse.
Belgium
Hundreds of cheeses are also made in Belgium and the experience in drinking Belgian beers won't be complete without one getting paired with a perfectly ripe cheese. Herve is the best-known Belgian cheese and also the only one with an AOP-label. Herve is often enjoyed with a slice of rye bread covered in a Belgian apple and pear jam called Sirop de Liège.
Netherlands
When you think about Dutch cheese, you'll think about gouda. Gouda, named after the city Gouda in South Holland, is a semi-hard cheese typically made from pasteurized cow's milk but sheep's or goat's milk can also be used.
Italy
Italy has the so-called King of Cheese but better known as Parmigiano-Reggiano which can be served in anything from eggs to pasta for that spicy, salty, briny kick of flavor.
Spain
Spain's most popular cheese is Queso Manchego, a cheese made in the La Mancha region of Spain from the milk of sheep of the manchega breed. The creamy and slightly piquant cheese is protected under Spain's Denominación de Origen (DO) regulatory classification system, which means certain requirements should be met in making Queso Manchego. In total, there are 23 cheeses protected under D.O.
USA
Yes, there's American cheese! Not those individually wrapped processed cheese slices, but the real deal. One cheese worth tasting is Colby Cheese which was first made in the town of Colby in Wisconsin. The recipe is close to Cheddar Cheese but the taste is milder.
Mexico
Thanks to Spain, Mexico has learned the art of cheesemaking, creating a number of cheese varieties which are 100% Mexican. Some of the popular cheeses in Mexico include Cotija, Chihuahua, Oaxaca, and their version of manchego. The most basic Mexican cheese is queso fresco, made from cow's milk or a combination of goat and cow's milk. It's white and creamy yet not rich or buttery tasting.
India
If you're familiar with Indian cuisine, you'll often notice paneer in some dishes. Paneer is a fresh, unsalted white cheese that doesn't require ageing or culturing which makes it easy to make at home. Paneer is used from curry to pizzas. You can also find it used in India's fast food restaurants like KFC.
Ethiopia
Ethiopia has ayib, another type of fresh cheese similar to India's paneer. It is usually used as a topping for meat and vegetable stews.
Brazil
Cheese is the last thing you'd think about eating in Brazil, but you gotta try it. The famous in the country is Minas cheese from the state of Minas Gerais. It is the main ingredient in the tasty pão de queijo (cheese bread).
Jordan
Jordan has jameed, a cheese made from hard dry laban (yogurt) from ewe or goat's milk. Jameed is used in Jordanian dishes such as fatta, mahashi and mansaf, the national dish of Jordan.
Philippines
In the Philippines, you'll find cheese wrapped in banana leaves. This is called kesong puti which literally translates to "white cheese". The soft and slightly salty cheese made from carabao's or cow's milk is often paired up with local bread called pan de sal.
China
Rushan is a cow's milk cheese originated in Yunnan, China. Unlike the usual cheese you've tasted in the market, rushan has a leathery texture that is often fried and grilled to have a flaky texture and sold on sticks as street food.
Japan
Japan may not ring a bell when it comes to the world of cheese, but here's one cheese that's truly Japanese:Sakura cheese. Created from cow's milk and infused with cherry blossoms, sakura cheese is creamy with a balanced taste of sweet, salty, and sour.
South Korea
In 1967, a Belgian priest appointed in Imsil Catholic Church thought that the mountainous area of Imsil is fit enough to produce cheese. He brought two mountain goats and the method of cheesemaking, and that's how the production of Imsil Cheese started. Nowadays, tourists visit the village to have a taste of this Korean-made cheese.
Croatia
In the Croatia, a total of about 40,000 sheep live in the island of Pag which makes it a good opportunity to produce cheese. Pag cheese (Paški Sir) has a piquant taste and smell with a crumbly, melts-in-your-mouth texture.
Iran
The brined curd cheese traditionally made in Iran is called Lighvan cheese, made from sheep's milk. The sour tasting cheese comes in triangular blocks filled with holes. It is usually eaten for breakfast with flatbread and hot tea.
Palestine
Named after the Aker region of Palestine, akkawi is a softened unripened brine cheese with a chewy, smooth consistency and a slightly salty flavor. It is often eaten as it is or paired with fruit.
Cyprus
Haloumi is a semi-hard, unripened brined cheese made from a mixture of goat's and sheep's milk, and sometimes also cow's milk. In Cyprus, it can be eaten raw, fried, or as a salad ingredient usually with watermelons.
Russia
Tvorog in Russia is similar to what they call in the US as Farmer's cheese or cottage cheese. It is commonly used in baked goods or eaten with berries.
Georgia
Georgia has the brined Suluguni cheese that originated from the Samegrelo region. This elastic cheese is sour and moderately salty in flavor. It is often deep fried or grilled.
Australia
Australia has created their own variety of blue cheeses, and one of them is Blue Vein. Creamy and dense in texture, blue vein has a salty and sharp flavor like most blue cheeses.
Chile
Chanco is Chilean cow's milk cheese originally from the Chanco farm in Maule Region. It is buttery, mild tasting, soft but firm enough to slice.
Argentina
In Argentina, they add flavor to pasta dishes, soups, and steamed vegetables with the semi-hard or hard granular cheese called sardo. It is made from cow's milk and it has a mild, salty flavor. It shouldn't be confused with the Italian Pecorino Sardo from Italy.
Canada
One of the cheeses you'll find in Canada is Chèvre noir, a firm pasteurized goat's milk cheese made by Fromagerie Tournevent in Chesterville, Quebec, Canada. It has a complex and rich flavor, ranging from sweet to nutty with a caramel aftertaste. You'll recognize this cheese with its black wax wrapping.
Portugal
Portugal has approximately 15 known styles of local cheese, with most of it holding a Protected Designation of Origin (PDO) designation. One of the  local PDO cheeses is Castelo Branco, a soft cheese produced from ewe or goat's milk which is known for its intense flavor.
Egypt
Egypt's Roumy (Romy or Ras) cheese is made from full cream cow's milk, or from a mixture of cow and buffalo milk. The taste and texture of Roumy cheese varies depending to the stage of aging.
Nepal
Nepal's Chhurpi is hardened cheese with two main varieties: the soft variety prepared from cow's milk and the hard variety prepared using yak's milk. Locals add chhurpi in curry and pickles and these are eaten with rice.
Bangladesh
Ponir in Bangladesh is similar to paneer but with a sharper flavor and high salt content. When preparing ponir, the curds are beaten or kneaded by hand into a dough-like consistency.
Poland
Poland has Oscypek, a smoked cheese made of salted sheep milk exclusively in the Tatra Mountains region of Poland. It is usually presented in a spindle-like shape weighing from 600 to 800 grams with a beautiful amber color. You can grill it or eat it as  it is with vodka, beer, or wine.
Romania
Coming from the village of Năsal in Romania, Năsal cheese is hard and reddish on the outside but soft and creamy on the inside. It is recommended to be served with dry red wine and be accompanied with slices of red onion, red grapes, nuts or crackers.
Armenia
Armenia's brine string cheese called Chechil has a mozzarella-like consistency that you'll see rolled in thick braid-shaped ropes.
Mongolia
Byaslag is Mongolia's famous cheese which is prepared from the milk of yaks or cows, mixed with kefir instead of rennet. The square blocks of cheese has a creamy and mild flavor that can be eaten fresh or dried. In Mongolian tradition, byaslag is usually served in weddings and other special events, or even when there's a visitor at home.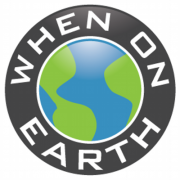 WOE Media
When On Earth Magazine is for people who love travel. We provide informative travel guides, tips, ideas and advice regarding places to see, things to do, what to taste, and much more for world travelers seeking their next dream vacation destination.