Take A Sip Of Japanese Tea Culture in Wazuka, Kyoto
Japan is known to have its unique tasting green tea that gives off a clean bitter taste that brings energizing and calming effects to the mind and body. If you wonder how sencha, genmaicha or matcha are made and where they are before hitting the shelves, you can head to Wazuka, Kyoto and take the Obubu Tea Tour.
In this tour, you'll have the opportunity to roam around the vast green fields while learning about the Japanese tea culture and tea farming. In the end, an in-house tea tasting session awaits you and your taste buds for that freshly brewed green tea with Japanese sweets that'll perfectly match your hot drink. Two sample bags of tea are also given to those who take part in the tour. Ah, yummy.
The whole tour runs for 4 hours and it can only take in a maximum of 6 people. Know more about the Obubu Tea Tour here.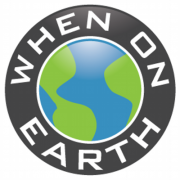 WOE Media
When On Earth Magazine is for people who love travel. We provide informative travel guides, tips, ideas and advice regarding places to see, things to do, what to taste, and much more for world travelers seeking their next dream vacation destination.