Stay at Giraffe Manor in Nairobi, Kenya
Twenty kilometers from Nairobi, Kenya's busy capital, is a small five-star hotel and fine dining restaurant that's unlike any other. Guests who check in have the privilege of being awoken in the morning by a giraffe poking its head into your 2nd floor bedroom window. During mealtimes, giraffes just pop into the dining hall windows begging for food. They gracefully wander around the grounds, and even sweetly share kisses with the staff. In the Giraffe Manor, these long-necked mammals are as good as family.
Giraffe Manor is located within 12 acres of private property on the edge of a natural reserve aimed at the protection of Rothschild Giraffes, an endangered species. It began as a breeding center but has now expanded into a wildlife management center holding educational programs on the conservation of local species. Besides the giraffe, the center has also adopted warthogs, hyenas, and a leopard—but it's a real good thing they're not allowed to wander as freely as the giraffes.
With a hefty price of $500 a night, the Giraffe Manor gives its profits to the African Fund for Endangered Wildlife.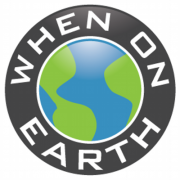 WOE Media
When On Earth Magazine is for people who love travel. We provide informative travel guides, tips, ideas and advice regarding places to see, things to do, what to taste, and much more for world travelers seeking their next dream vacation destination.