Have A Shaky Dining Experience In Spain's Disaster Cafe
You know that feeling when you're hungry and all you want to do is go to a decent restaurant and enjoy a simple meal? Someone or something ruining that moment, say, an extremely powerful earthquake, is the last thing you'll want. And if it ever  does happen, you'd call it a bad day. But in Spain's Disaster Cafe, things are entirely different: people actually pay for a messy, catastrophic meal in a diner that's constantly suffering a 7.8 magnitude earthquake.
The name says it all but you might think twice with its ordinary-looking exteriors. Go inside and you'll see that it's just an alien-themed restaurant for kids. Everything's totally safe until you take the elevator that'll bring you to "the depths of the Earth". Once you're in the cave-like restaurant, grab a seat and notice the staff wearing construction suits and helmets. No need to worry yet, order what you want and wait for your meals to be served in heavier-than-usual dishes.
Now as you try to taste your food, feel the ground suddenly shake, see the lights go out and hear the women scream. Chairs, tables, pretty much everything will move and then choose if you'll either stay, hold on or panic until everything goes back to normal. Spilled food and drinks, and some minor accidents are also considered normal.
Maybe it's gonna be something like this:
So if you're in for a shaky dining experience, go to Disaster Cafe in lloret De Mar, Costa Brava, Spain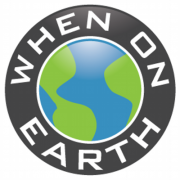 WOE Media
When On Earth Magazine is for people who love travel. We provide informative travel guides, tips, ideas and advice regarding places to see, things to do, what to taste, and much more for world travelers seeking their next dream vacation destination.