Real Life Popeye's Village In Malta
We know him as the hero who gets super strength from eating spinach, inspiring little kids to do the same. Once a popular cartoon sensation, Popeye the Sailorman may have given up the primetime slot but he still remains in the hearts of many who knew him as kids. For those who want to reminisce on those good old days, take a trip to the Mediterranean and be prepared for a little surprise.
Hidden in Anchor Bay, in the small island nation of Malta, you'll find Sweethaven or Popeye's seaside village real and bustling with life. The village of 19 cartoony colorful wooden houses was actually built as a film location for the live action Popeye film in 1980 starring Robin Williams. Though the movie received mixed reviews, the movie set remained as a permanent fixture and was converted into an open-air museum and amusement park — perhaps one of the biggest tourist attractions in Malta.
The movie set started construction in 1979 and took 7 months to finish. Since there were no forests in the island, wood has to be shipped from the Netherlands, while the roof shingles were specifically imported from Canada. Apart from the village, the production team also built a 200– 250-foot breakwater in Anchor Bay's mouth to ensure the set would stay safe from the tide and waves.
You could catch Popeye and the rest of the gang including Olive Oyl, Bluto, Sweetpea, and Wimpy seven days a week in Sweethaven. There are regular shows and performances as well as playgrounds, museums, rides, cinemas, and various other family-friendly activities available in town. The park is open all year round.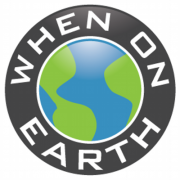 WOE Media
When On Earth Magazine is for people who love travel. We provide informative travel guides, tips, ideas and advice regarding places to see, things to do, what to taste, and much more for world travelers seeking their next dream vacation destination.