It's Not Only A Snow Cone! 20 Versions of Shaved Ice Around the World
People around the world have their own ways of beating the summer heat. However, there seems to be one similar thing that everyone makes every summer: shaved ice. What makes each unique is the different toppings and flavors that suit local tastes. How the ice is shaved can also differ from the finely shaved to the coarser crushed one. Which of these do you think is your coolest pick?
1. Snow Cones/ Snow Balls – USA and Canada
Snow cones and snow balls are pretty easy to distinguish. Snow cones have crunchy crushed ice and snow balls have fine, fluffy, shaved ice. Both do have different flavors of syrup on top of the shaved ice to color and give it some sweet refreshing kick. Some snowballs can have melted marshmallow on top.
2. Yun Yun – Dominican Republic
Yun Yun is the same as the first varieties mentioned. The most popular flavors used however, are buttermilk, guava, mint, and coconut.
3. Shave Ice – Hawaii, USA
Hawaii is famous when it comes to their own shaved ice version. It's so popular that you can see it not only in stands but also in coffee shops and other small eateries. The snow-like shave ice or shave in short are sold in cups. You can see multicolored shaves that can be made even more special with a scoop of vanilla ice cream and azuki beans on top.
4. Respa – Mexico
Respa is like your typical snow cone but usually topped with popular flavors like Kool-Aid, sweetened milk with cinnamon, lemon/lime with chili, and tamarind syrup.
5. Piragua – Puerto Rico
Piragua is composed of two words: "pira'" from the word pyramid that resembles the shape of the Puerto Rican snow cone and "agua", the Spanish term for water. Syrups include tropical flavors like coconut, mango, tamarind, and pineapple.
6. Shikashika – Bolivia
Shikashika could look like the usual snow cone but the ice used is glacier ice that comes from the high Andes. Ice from the mountain is described to be much sweeter than the regular ice.
7. Mermelada con Hielo – Chile
Instead of fruit syrup, the different thing with Chile's Mermelada con Hielo is the use of jam as a topping.
8. Granizado – Spain, Costa Rica, Colombia, Cuba
In Spain, granizados are hot summer thirst-quenchers made of shaved ice and mainly lemon and orange peel and juices. However, in some Latin American countries like Colombia, the cold cup is made of crushed or shaved ice with semi-sweet milk, fruit syrup, and chocolate syrup on top.
Granizados in Cuba are pretty much the same as snow cones. However, you can see most of them sold in push carts carrying  blocks of ice and bottles of different flavors like orange, mint, anise, and even Kool-Aid.
9. Minutas – El Salvador, Guatemala, Honduras
In El Salvador, minutas can come in different varieties. You can choose from the typical snow cone, a plate of ice with syrup and sweetened fruits on top, or a shaved ice with syrup topped with condensed milk.
10. Cremolada – Peru
Cremolada is like an ice cream and fruit drink combined into one cup. This slush-like treat is made with fresh fruit pulp, water, and sugar.
11. Raspadinha – Brazil
In Brazil, their snow cone isn't only poured with fruit syrups but also with condensed milk for added sweetness.
12. Bao Bing – Taiwan
Bao Bing is a bowl of snow-like shaved ice with different choices of toppings such as red bean, strawberries, mung beans, grass jelly, taro, and more. The most popular however, is the mango flavored ice topped with fresh mango chunks.
13. Kakigori – Japan
Japan's favorite summer dessert, kakigori, is made up of fluffy shaved ice topped with usual Japanese dessert ingredients such as azuki bean, green tea, strawberry, and melon, often mixed with condensed milk.
14. Patbingsu – South Korea
And it gets even more serious and colorful with South Korea's patbingsu. This mountain of shaved ice is poured with condensed milk and topped with anything such as fresh fruits, beans, jelly, rice cake, grain powder, ice cream, cereals – anything!
15. Ais Kacang – Malaysia, Singapore
Ais kacang literally means ice beans but you won't only see beans in this cold dessert. The ball of shaved ice in ais kacang usually has poured rose syrup and evaporated milk on it topped with red beans, creamed corn, and attap chee (nipa palm).
16. Es Campur – Indonesia
Es Campur literally means "mixed ice" and this bowl of rainbow is usually filled with shaved ice (of course), milk, coconut shavings, avocado, jackfruit, jelly, and all the other tropical fruits available locally.
17. Halo-halo – Philippines
Halo-halo is just like its other Southeast Asian friends. It is a colorful bowl containing crushed or shaved ice topped with kaong (sweet palm fruit), macapuno (coconut sport), langka (jackfruit), mung beans, purple yam, corn, nata de coco (coconut jelly), pinipig (crisped rice), sago (similar to boba pearls), leche flan (similar to caramel pudding), evaporated milk, and sometimes an ice cream on top to complete the jam-packed dessert.
18. Namkhaeng Sai – Thailand
Asian versions of the simple syrup and ice snow cone is more packed with ingredients and Namkhaeng Sai shouldn't be missed in this list. The Thai dessert is composed of red beans, boba pearls, pudding, jelly, young coconut meat, and different chunks of fruits.
19. Gola Ganda – Pakistan
Pakistan's Gola Ganda can be served in different forms. The first is your typical crushed ice on a bowl and the other is like a snow cone without the cone – just a popsicle stick to hold the entire molded and frozen crushed ice with fruit syrup.
20. Chuski – India
Similar to Gola Ganda, Chuski is a crushed ice popsicle with a main ingredient called kala khattamade from Indian blackberry (jamun). The ice and kala khatta mixture is then added with fruits like watermelon and mangoes.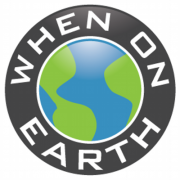 WOE Media
When On Earth Magazine is for people who love travel. We provide informative travel guides, tips, ideas and advice regarding places to see, things to do, what to taste, and much more for world travelers seeking their next dream vacation destination.