Hospital-Themed Restaurant in Latvia
See baristas dressed as hunky doctors and nurses dressed as funky nurses in this trendy hospital-themed concept diner aptly named Hospital located in Old Town, Riga, Latvia.
Designed to test your squeamish, this unique restaurant forces you to eat realistic body organ-shaped dishes using actual surgical utensils. Drinks are served in Erlenmeyer flasks, beakers, test tubes, and IV drips, while seasonings are added using a syringe. You can choose to have your meal in an operating theatre, on a dentist's chair, or even in a gynecologist's exam room, which are all furnished with authentic decor supplied by real hospitals and Latvia's Museum of the History of Medicine. As you enjoy your meal (or try to), you can watch clips of graphic medical scenes from various movies on the several video screens displayed across the restaurant.
As a special added feature to the gastronomical experience, customers can choose to be tied up in a straitjacket and be spoon-fed by the neon orange-haired nurses. Other disturbing dinner entertainment included a morbid violin performance while mental patients in wheelchairs are wheeled in and out of the restaurant.
Unfortunately the hospital-themed restaurant, no matter how "sterile" they claimed to be, did not pass sanitation standards and was forced to close down.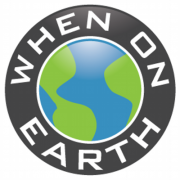 WOE Media
When On Earth Magazine is for people who love travel. We provide informative travel guides, tips, ideas and advice regarding places to see, things to do, what to taste, and much more for world travelers seeking their next dream vacation destination.