Grab Your Spoon And Get Ready To Dig Into New York City's Cereal Bar Scene
New York City is no stranger to the trendy. Remember the Cronut? But, where most of the pop-up trends in the United States fail, the ones that are born in New York City seem to thrive for years. That will be the case for Kith's Treats, a cereal bar on Flatbush Avenue in Brooklyn.
Imagine a place where you can pick almost any kind of cereal imaginable. Is that not enough variety for you? Well, don't worry because you also have your choice of over 25 toppings as well as five kinds of milk. If your brain works anything like mine, you will be blasted back to your childhood as you pour chocolate chips over your Captain Crunch (don't knock it until you try it).
Ronnie Feig, the owner of several very successful shoe stores in New York City, has expanded his sights to a cereal bar in Brooklyn. His successful store was recently renovated and expanded to include Kith's Treats, a cereal bar that includes any yummy combination of cereal and toppings imaginable. Can't pick from all of your favorite childhood sugary cereals? Don't worry, Kith's provides suggestions on new and exciting flavor combinations. You have not lived until you try their vanilla ice cream cereal swirl. A bowl of cereal milk as ice cream? Yes please!
Kith's Treats is not the only place to enjoy a bowl of cereal in New York City. Believe it or not, Gramercy Terrace also contains a very successful cereal bar. Located on the 18th floor the Gramercy Park Hotel, the restaurant provides a level of beauty with its vegetation and elegant fixtures.
It also carries a level of comfort that is rarely found in a New York City eatery. Sit back and relax in one of their plush sofas.  Add a plethora of cereal and milk to choose from, and you will forget that you are not sitting in front of your television on a Saturday morning watching cartoons in your slippers.
If you are looking for that masterpiece of a bowl of cereal any time after breakfast, you are out of luck at Gramercy Terrace. Their cereal bar is only open during breakfast hours only. It is a small part of a $19 breakfast buffet. All of which are just as tasty as the cereal bar.
There is another place In New York City that offers a variety of sugar-laden breakfast foods. Momofuku Milk Bar may not fit the typical cereal bar mold, but it certainly stands out in the industry.
The creators of 'Cereal Milk Ice Cream' have achieved a level of success in the breakfast food industry. And yes, the ice cream does taste just like delicious cereal milk. Not only that, but it is topped with a cereal crunch that is irresistible. The eatery also includes a number of fresh baked goods that are not in the cereal realm. All worth a try.
So while visiting New York City, grab your spoon and get ready to go on a sweet retreat back to your childhood. Have fun trying to pick which one of these amazing places to go get your treasure. Why not go to all of them? You can never have too much Captain Crunch.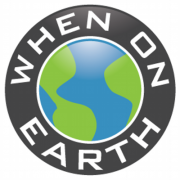 WOE Media
When On Earth Magazine is for people who love travel. We provide informative travel guides, tips, ideas and advice regarding places to see, things to do, what to taste, and much more for world travelers seeking their next dream vacation destination.