Good Morning! Breakfasts Around the 7 Countries of Central America
Breakfast is an important meal to start your day and if you're anywhere in Central America, don't expect yours to be an instant toast and jam affair. Staples for a Central American breakfast often include fried eggs, sausages, fried bread, fried plantains, tortillas, rice, beans, and of course coffee (fruit juices too for those who don't want any dose of caffeine). But then of course, you need to feed your brain and tummy with more details about what kind of breakfast truly represents each of the countries. Read on to know more while you slowly realize you're craving for a taste of each.
1. Belize
A light breakfast in Belize isn't an option for the overwhelming selections of homestyle food that's comfy enough even for a first-timer. The first Belizean food that's friendly for everyone's taste buds is the puffy fry jacks, a bread-like breakfast essential known to need more baking soda than the usual bread to give it a 'poof'. Match the fry jacks with typical Belizean sides like refined beans, bacon, sausage, and eggs.
There's also the biscuit-like Johnny cakes often served with jam. These rolls are made with flour, salt, hot water or milk, and can either be sweetened or unsweetened. You can also see Johnny cakes in Jamaica, the West Indies, and Dominican Republic where most use cornmeal instead of flour.
2. Costa Rica
Two words to remember when eating breakfast in Costa Rica: gallo pinto. Literally translated as "spotted rooster", gallo pinto is Costa Rica's typical breakfast. It consists of rice and beans mixed together with onions, red peppers, cilantro, and a special sauce known as Lizano sauce. You can serve gallo pinto with sides such as fried or scrambled eggs, chopped beef, fried plantains, tortillas, sour cream, and cheese.
Besides gallo pinto, breakfast can start with a different few types of corn cakes, savory bizcocho, and sweet tamales de elote. Don't ever forget about a hot cup of Costa Rican tarrazu coffee.
3. El Salvador
In El Salvador, a light breakfast can consist of scrambled eggs with vegetables that they call huevos picados. If you want more, you can have a típico / desayuno salvadoreño which is composed of sunny-side up eggs with tomatoes, local cheese, frijoles negros (dried black beans boiled and pureed), fried plantains, and tortillas.
Small restaurants in El Salvador called pupuserias serve a local breakfast favorite called pupusas which are similar to tortillas but they are thicker and stuffed with cheese, meat, or beans.
4. Guatemala
Desayuno chapin is Guatemala's king when it comes to a filling breakfast. Desayuno chapin, which literally means "Guatemalan breakfast", is mainly composed of beans cooked in different ways. These beans can be cooked whole, loose, with soup, refried, or pureed. To complete the plate, add scrambled or sunny-side up eggs, fried plantains, local cheese called queso de oja, Guatemalan sausage (longaniza), chirmol sauce, and tortillas.
Another Guatemalan favorite are the local pancakes called panqueques which are crispier than the usual American type of pancakes.
5. Honduras
In Honduras, breakfast is almost the same as its neighbors' but with a bit of extra sides to complete the meal. To create a Honduran desayuno, fill a plate with fried eggs, slices of avocado, fried plantains, a slice of salty cheese, a bowl of crema, and tortillas de maiz.
When a quick breakfast is needed, a serving of corn tamale and a cup of coffee or even a bowl of cereal should do the trick. Other breakfast favorites include carne asada (roasted meat) and Honduran spicy sausages (chorizo).
Breakfast can also be quickly bought from street vendors who sell baleadas. Baleadas are thick, wheat flour tortillas filled with different ingredients, from the simplest mashed fried beans to the super special mixture of avocado, plantain, hot sauce, chismol, bell peppers, hot sauce, onions, hot peppers, and ground pork or beef.
6. Nicaragua
Similar to Costa Rica, Nicaragua also has Gallo Pinto for breakfast . Their gallo pinto is made of red beans mixed with rice, sunny-side up or scrambled eggs, fried plantains, corn tortilla, cheese, and sour cream.
Another good Nicaraguan breakfast is nacatamales similar to Mexican tamales. Nacatamales are composed of a dough made of masa harina mixed with lard, salt, and lime or orange juice. On top of the dough is a filling made of onions, green bell peppers, tomatoes, potatoes, and pork. These are all done on a banana leaf which you wrap around the dough with filling and steamed for hours till cooked.
7. Panama
A breakfast in Panama won't be complete without the salty fried dough called hojaldres (also known as hojaldas) usually served with cheese or salchichas guisadas (sausage stew). Breakfast can also include tortillas, empanadas, fried meat, chicken wings, chorizo, tasajo, bollos (boiled banana leaf-wrapped corn dough) and gallo pinto.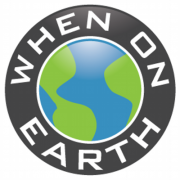 WOE Media
When On Earth Magazine is for people who love travel. We provide informative travel guides, tips, ideas and advice regarding places to see, things to do, what to taste, and much more for world travelers seeking their next dream vacation destination.