Go "Glamping" in Nevada's Mustang Monument
Experience the natural beauty of America's west, connecting with one of its most precious treasures: its wild horses. Mustang Monument sits only a short distance from Wells, Nevada, spanning an incredible 900 square miles of nature reserve dedicated to sustainable practices and the protection of wild horses. This is an adventure that you can only experience in one part of the world and something you will never forget.
The tipi accommodation at Mustang Monument is far from roughing it. It is a unique twist on the every increasing popular way to camp known as glamping. While you still get a close-to-nature experience, you will stay amongst the most luxurious of comforts. Each tipi offers 300-square feet of space with plush furnishings in warm tones and with western designs. This is the place to stay for those who love the outdoors, but don't want to give up a warm, comfortable bed to recharge their batteries after an adventure filled day. Guest accommodation packages include all meals, soft drinks, and most activities. Children must be at least 12-years-old to stay at the resort.
The most popular features of the resort are of course the horseback riding excursions and wild mustang adventure safaris. You can also see if you have what it takes to be a real cowboy with some roping lessons. If you're traveling with non-horsey companions there is still plenty to do. Archery, guided hikes and historic tours, and Native American beading classes are more than enough to keep you entertained during your stay. As is to be expected from a luxury experience, you can customize your activities. You can also book a spa treatment to ease your tired legs after a day of horse riding or hiking.
Sadly, America's mustangs are suffering in silence. What many don't know is that nearly all of the formerly 2-million that once roamed the western lands of the US were rounded up and taken off the land. Some even met and still meet a horrific and terrifying journey into the kill buyers' hands and the inhumane transport to slaughter. Mustang Monument works to combine a unique, luxury getaway destination with education that will help protect these beautiful creatures.
While every care is considered to minimize the environmental impact of guests, nothing is neglected when it comes to luxury amenities. The resort caters to those in search of only the best service and a distinctly unique experience, making it one of the most amazing eco-resorts in the United States.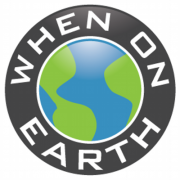 WOE Media
When On Earth Magazine is for people who love travel. We provide informative travel guides, tips, ideas and advice regarding places to see, things to do, what to taste, and much more for world travelers seeking their next dream vacation destination.