Get in the Pojangmacha: 15 of the Popular Korean Street Foods You Should Try
South Korea, just like any other country, is a great foodie destination, especially for those who want to get away from luxurious restaurants and get the food hunt happening in the streets where everything is like a movie – full of action and sizzling sounds. How can you start though?
Here's 15 of the most popular street food items you'll find when you're curious enough to peek inside the small food tents and stalls of South Korea called pojangmacha.
1. Tteokbokki
These long slimy-looking creatures will surely catch your attention first when you go for a Korean street food tour. They may look like a threat but fear not they're just soft rice and fish cakes, all swimming in a spicy orange-red sauce. If you're not familiar with the Korean type of spiciness, then a serving of tteokbokki is a great introduction for you.
2. Soondae
Soondae is a Korean type of blood pudding made of beef or pork intestines filled with beef or pork's blood, sweet potato starch vermicelli, barley, and other ingredients to flavor.
3. Odeng
Known to be the cheapest of them all, Odeng are skewered fishcakes usually seen soaking in a big pot of broth based on turnip and leeks with crab or dried seaweed. The broth may vary from place to place as some use more special ingredients to be different among the other sellers. The broth is often free, so don't hesitate to ask for more. It is actually good for a bad hangover.
4. Hotteok
Any form of pancake will most likely make a hit on the streets. Hotteok is a flour dough pancake with sugar syrup inside. It's so simple but it's surely addicting especially for those who like to munch on something sweet.
5. Beondegi
This time, you might want to take a better look at what you're eating and if it's beondegi, we hope you know that yummy thing is actually a seasoned silkworm pupae which can be either steamed or boiled. It's a popular snack that you can throw in your mouth while walking around the park.
6. Hotbar
So if you have odeng where you can see sticks of it submerged in hot tasty broth, there's also the hotbar which is also made of fishcakes. This time however, the fishcakes are ground into a paste and mixed with different ingredients to spice it up. It can be mixed with carrots, perilla leaves, and other stuff depending on the vendor and they roll this paste around a wooden stick before deep-frying it. It can be also wrapped around a sausage or crabstick and topped with mustard and ketchup.
8. Gimbap
Gimbap is a favorite light lunch or snack usually brought during picnics or for packed lunch. It's pretty filling because this dish is made of steamed rice with a variety of fillings like cheese, tuna, beef, pickled radish, kimchi, ham, sausage, eggs, and more. The gimbap won't be complete without the rice and filling rolled with a sheet of roasted seaweed. Yes, just like sushi.
9. Ppeongtwigi
Ppeongtwigi is like popcorn but instead of popping corn, Koreans have puffed rice grains. These rice snacks are made by using a high pressure cooker to pump out the grains into a flat, round, crispy puff.
10. Mayak Gimbap
If gimbap is the original version, then there's the smaller version called the mayak gimbap which means narcotic gimbap. Sounds illegal right? Not really but these mini rolls are unbelievably addictive. They may be addictive but are composed of simple ingredients, like spinach, carrots, and pickled yellow radish all rolled in layers of steamed rice and roasted seaweed. Don't ever forget the sauce!
11. Bungeoppang
If you know Japan's taiyaki, you'll probably know bungeoppang too which is basically a cute fish-shaped bread usually filled with sweet red bean paste.
12. Hodugwaja
Hodugwaja, or walnut cakes, are small round cakes which are crispy on the outside and sweet on the inside with their sweet red bean paste and walnut fillings.
13. Corndogs
Not originally Korean but their version is in some one-of-a-kind fusion between two of the yummiest but unhealthiest pair: hotdogs and fries. Imagine a hotdog covered with French fries and thrown in the pot to deep-fry. Tasty.
14. Egg Toast
Another foreign snack transformed into a Korean favorite. Instead of just serving a simple toast, the Korean version is like a sandwich packed with whatever you want like scrambled eggs, ham, jam, bacon, and steak.
15. Dakkochi
And this is something you can't resist. Dakkochi is a Korean skewered chicken that is not quite like the other skewered chickens you'll find elsewhere. The sauces for dakkochi vary from soy-based sauces to the intensely spicy ones.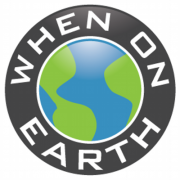 WOE Media
When On Earth Magazine is for people who love travel. We provide informative travel guides, tips, ideas and advice regarding places to see, things to do, what to taste, and much more for world travelers seeking their next dream vacation destination.