Central Perk: a "Friends"-themed Cafe in Beijing, China
The fictional coffee shop where Friends Rachel, Ross, Monica, Chandler, Phoebe and Joey hung out in the American hit TV series actually exists, but in a place you'd least expect… in a sixth floor of a Beijing apartment block in China.
Painstakingly furnished and decorated with objects found in the show–orange couch and all–"Central Perk" is faithful to the very last detail, even with its own " Chinese Gunther" manning the bar. Even the menu consists only of food items that were mentioned on the show, with exact quotes annotated along the lines.
Du Xin, the owner, whose friends call "Gunther," started his business out of his sheer obsession on the series. His own apartment located just next door is an exact replica of Joey's apartment, down to the foosball table and even a Baywatch DVD collection.
The cafe's success bore another branch in Shanghai, as well as an unofficial Friends fan club which started in his "Central Perk."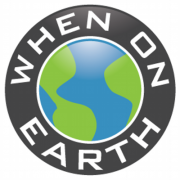 WOE Media
When On Earth Magazine is for people who love travel. We provide informative travel guides, tips, ideas and advice regarding places to see, things to do, what to taste, and much more for world travelers seeking their next dream vacation destination.