Edgewalk, Canada's Highest Thrill
In Toronto, Canada, the best views of the city are not for the faint of heart. EdgeWalk, the city's newest extreme attraction, takes place atop the CN Tower, where guests are allowed to step outside the tower's highest pod for a leisurely stroll–1,167 feet above the ground, without handrails.
For $175, thrill-seekers can walk freely on the edge of the tower's 1.5 m see-through ledge 116 storeys above ground, supported only by a harness and pulley attached to an overhead rail. Braving the world's 4th tallest building rewards EdgeWalkers with the most breathtaking open-air views of Toronto, Lake Ontario, and neighboring New York, as well as part of the Guinness Book of World Records' "Highest External Walk on a Building".
The entire experience lasts for 1.5 hours, while the walk itself runs between 20 to 30 minutes. Guests must meet height and weight requirements in order to participate, strict guidelines which were designed by officials with the utmost safety and security in mind.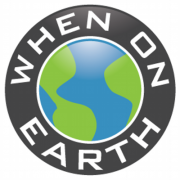 WOE Media
When On Earth Magazine is for people who love travel. We provide informative travel guides, tips, ideas and advice regarding places to see, things to do, what to taste, and much more for world travelers seeking their next dream vacation destination.