Club 33: Disneyland's Hidden Speakeasy
To most, Disneyland is a place of wonder, magic, and enchanting splendor. Needless to say, everyone can reasonably deduce that it is heaven on earth for children and the young at heart.
However, what most people probably don't know is that Disneyland has a liquor license that ranges throughout the park – with only one place that serves it.
This exclusive and elusive location is known as Club 33. The presence of this private club may not only come as a surprise to many people but also goes to show that Disneyland never ceases to surprise.
Club 33 remains to be a somewhat secret feature of the theme-park to this day and can only be accessed by patrons and members of the exclusive club. It is located at 33 Royal Street, right next to the Blue Bayou restaurant.
As you may have already guessed, membership to this elite club does not come cheap. The club costs a whopping $10,000 annually with a $25,000 initiation fee to boot, per person might I add.
However, for those who can afford the fees, the reported sum is not a very steep price to pay. Club 33 has been honored by the presence of significant figures, world-famous celebrities and game-changers of our generation.
Till today, Club 33 remains to be one of the hardest restaurants to secure reservations in all of Los Angeles. It is no surprise since it is headed by the world-renowned executive chef, Marcel St. Pierre.
The menu of the restaurant is made of an American, Vegetarian and Healthy Selections menu for both lunch and dinner. However, a significant highlight of anyone's dining experience at Club 33 would have to be their brunch buffet which is quite a spectacle to behold.
This enticing spread is located in the Lounge Alley where the bar is also located. This also interconnects the main dining areas.
The restaurant is made up of two dining sections. The more formal dining area would be the Main Dining Room while the informal and smaller one would be the Trophy Room.
The atmosphere and interior of Club 33 are tasteful, to say the least. With a well-thought-out space and beautiful décor, one would not doubt that a timeless imaginative mind was behind it. As the brainchild of Walt Disney, Club 33 resonates a classic and meaningful environment that has definitely served its purpose over time.
Every visitor will without a doubt find themselves spellbound by the nostalgia Club 33 inherently holds and will continue to spread in generations to come.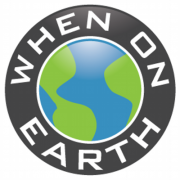 WOE Media
When On Earth Magazine is for people who love travel. We provide informative travel guides, tips, ideas and advice regarding places to see, things to do, what to taste, and much more for world travelers seeking their next dream vacation destination.