Bel Canto Restaurant, Where Waiters are Opera Singers
In between their four-course meals, diners of the Bel Canto restaurant are served a feast of opera by vocally gifted waiters and waitresses including a tenor, a baritone, a mezzo-soprano and a lyric coloratura. From Bizet to Puccini to Verdi, these servers belt out opera arias in fantastic harmony by the foursome every 15 minutes without fail.
The waiters and waitresses are actually voice students of the Royal College of Music, in Kensington or Guildhall School of Music and Drama, would-be opera stars who are at the moment making ends meet while in school. Bel Canto's owner, Jean-Paul Maure is pleased to help the students finance their studies since their opening in 1999. "These students have such dedication, such talent, they make so many sacrifices," he says. "They can't smoke, they can't drink, they can't go and shout at football matches. And always they are studying, practicing, rehearsing. It seems to me that to provide them with support is not so much a burden as a privilege."
For the singing students, working at Bel Canto isn't just a means to earn money but a great opportunity to rehearse pieces for shows and auditions.
Bel Canto restaurant has two branches in Paris (at Neuilly-sur-Seine and on the Quai de l'Hôtel de Vill) and one branch in east London (in Corus Grand Hotel Hyde Park).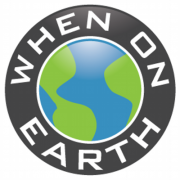 WOE Media
When On Earth Magazine is for people who love travel. We provide informative travel guides, tips, ideas and advice regarding places to see, things to do, what to taste, and much more for world travelers seeking their next dream vacation destination.