Be Disturbed and Amazed at the H. R. Giger Museum Bar
If you do know Hollywood movies like Alien, Poltergeist 2 and Species, you'll have an idea what's inside the eerie Museum H.R. Giger Bar. Located in the 400-year old Chateau St. Germain in Gruyeres, Switzerland, this museum's out of this world (literally and figuratively speaking) interiors and pieces will send you the chills either because it's frightening or fascinating.
In the town of Gruyeres, it's easy to know where this museum is with the bronze banisters shaped like Alien tails that will lead you to the museum entrance. Go inside and you'd feel like swallowed into a mysterious creature's body as you see its ceiling covered with backbones. You'd think twice about sitting in chairs with spinal cord backs topped up by pelvis bones and it'll feel like studying the skeletal system of a mutated being that's been preserved for many years as you touch the skin-soft gray bones.
H.R. Giger's interest in the otherworldly doesn't stop at these cement and fiberglass-made vertebrae. Go to the other floors and dig deeper into darkness as you witness "The Alien Room" that houses three shooting "Alien" models and the original works of Giger for the Ridley Scott film. Don't worry, they don't move nor bite.
Other than the permanent Alien room, the museum also features Giger's other works like the "Birth Machine", an aluminum sculpture seen at the entrance; and also the "Necronom IV", the painting which inspired the making of the Alien movie. He has his private art collection on the top floor which includes 600 works from famous artists and a room for film showings.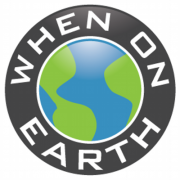 WOE Media
When On Earth Magazine is for people who love travel. We provide informative travel guides, tips, ideas and advice regarding places to see, things to do, what to taste, and much more for world travelers seeking their next dream vacation destination.