9 Beautiful Island Castles Around the World
Castles are strategically placed on cliffs or islands to protect against invaders. Some of the castles however were built as luxurious gifts to occupy the rich's privately owned island. Whatever the reason for building these castles, they surely look good standing on small islands making the territory look like a different world to live in.
1. Trakai Castle, Lithuania
Trakai Castle is a Gothic castle built on the small island in Lake Galve between the 14th and 15th century and was once the summer residence of the Grand Dukes of Lithuania. Now, it is one of Trakai's popular tourist destinations and an ideal location for conferences and cultural events.
2. Boldt Castle, New York, USA
In 1900, the general manager of Waldorf-Astoria Hotel in New York City and manager of the Bellevue-Stratford Hotel in Philadelphia, George Boldt, had initiated the construction of six-story castle as a present for his wife. The construction slowed down and later abandoned after his wife died, leaving it exposed to the harsh weather and vandals. The island where the castle stands, Heart Island, was later bought by the Thousand Islands Bridge Authority to restore the island – but not the castle. Boldt Castle may be unfinished but it was furnished with modern pieces in 2011 to perhaps complete what it may have looked like if it was fully done.
3. Eilean Donan Castle, Scotland, UK
The Eilean Donan Castle is an iconic image that represents Scotland and it's easy to see why this place is loved by people. The island belongs to the main tourist route going to the Isle of Skye at the point where the three sea lochs meet and it is situated in the village of Dornie. The site was first created as a monastic cell by Bishop Donan. It was later turned into a castle that protected the area from Viking invasions. It contracted and expanded until it ended up in ruins when it was involved in Jacobite uprisings and the Royal Navy decided to blow the castle up. As a visitor, you can now go around the castle and learn more about its history through the artifacts, furniture, and art displayed inside the castle.
4. Singer Castle, New York, USA
Singer Castle stands on Dark Island located on the St. Lawrence Seaway. Unlike Boldt Castle, which is also found in New York, the Singer Castle has been complete in construction and fully furnished. It was first planned by Mr. Frederick Gilbert Bourne as a surprise for his wife and children. It was built with a 4-story, 28-room castle, a 4-story tower, and an elaborate boathouse for Bourne's steam-powered vessel, tunnels, turrets, and a 2-story ice house. The castle was originally known as "The Towers" but was later named as "Singer Castle" when Bourne became the director and later the president of the Singer Sewing Machine Company.
5. Château d'If, Marseille, France
Château d'If was once a fortress constructed in a strategic location, right on a 30-square-kilometer island, but it later became a prison in isolation. Massive number of Protestants were imprisoned here and also include the political prisoners, the Revolutionary hero Mirabeau, and the Communards. If you've read "The Count of Monte Cristo", then for sure this should be included in your bucket list.
6. Bannerman's Castle, New York, USA
Bannerman's Castle was the result of Francis Bannerman's habit of collecting scraps from the harbor and sailing ships which became his business later on. As more and more materials were stocked for his business, moving from place to place was needed until the law already forced them to look for a place outside the city limits. The son of Francis Bannerman, David, by chance, saw an island while canoeing along Hudson, purchased it, built a Scottish castle on it and used it as their residence and safe storage site.
7. Pfalzgrafenstein Castle, Kaub, Germany
In the middle of Rhine River lies the tiny Pfalz Island which later became the land where Pfalzgrafenstein Castle, one of Rhine's toll castles, stands. The ship-like castle was built as a toll-collecting station by King Ludwig for the boats traveling along the river. The chain stretched across the river left the ships with no other choice but to pay the tolls. If they refuse, they are thrown in a dungeon located at the bottom of the castle's well.
After it was acquired by Prussia in 1886, the toll collecting stopped and it continued to be used as a signal station for the river boat traffic. Nowadays, it's a must-see site when crossing the river and it even has a small museum dedicated to the famous German General Blücher.
8. Wilhelmstein Island Castle, Steinhude, Germany
If you go to Steinhuder Meer, the largest lake in northwestern Germany, you might chance upon a weird-looking almost perfectly-shaped island known as Wilhelmstein Island. Wilhelmstein Island, unlike the rest of the islands mentioned here, is a tiny artificial island based on piles of stones. The island carries a fortress with a military college created by Duke Wilhelm of Schaumberg-Lippe to protect his territory. Moreover, the first German submarine called the Steinhuder Hecht was created here.
9. Loreto Island Castle, Monte Isola, Italy
A small island on Lake Iseo known as Loreto (Isola di Loreto) is home to a Neo-Gothic castle that stood on the island since 1910. The structures on the island weren't built continuously under one ruler and most were additional structures created by its next owners. Royal Navy captain Vincenzo Richeri built a Gothic castle in 1910 and a marina with two small lighthouses after the already built monastery, ancient fortress, towers, and chapel.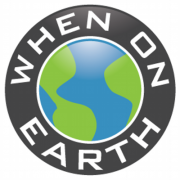 WOE Media
When On Earth Magazine is for people who love travel. We provide informative travel guides, tips, ideas and advice regarding places to see, things to do, what to taste, and much more for world travelers seeking their next dream vacation destination.