7 Library Cafes and Restaurants in Paris Traveling Bibliophiles Should Visit
There are so many things to love in Paris and two things top the list: books and food. The love for both can be tracked back in history and seen as a part of the entire French culture.
Paris has been the hotspot for brilliant writers such as Oscar Wilde and Ernest Hemingway, and a paradise for bibliophiles hunting all kinds of literary fix from independent to antique bookshops such as the Shakespeare and Company and the long line of bouquinistes along the banks of the Seine.
Should we still need to talk about how Paris (and the entire France) is serious about their food? With hundreds of cafes, restaurants, and food markets dotting the city map, there's no doubt the Paris food scene is truly alive. Moreover, the French cuisine's popularity around the world leaves us with no questions.
Good books and good food. Can you imagine finding them in the same place? There's no need to think about it as Paris has already fused both for years through library cafes and restaurants. Here's your guide that'll take you around the city and all you need is an appetite for new stories and new gastronomic experiences.
1. Les Editeurs
Les Editeurs serves as an all-in-one stop for those who want to sit, choose a read among more than 5000 on-hand books, and watch the people pass by St. Germain des Prés through the café/library/bar/tea salon/restaurant's floor-to-ceiling windows. That's a lot of slashes but then you can have the opportunity to choose depending if you're in the mood for some afternoon tea or a filling brunch.
2. La Belle Hortense
Enter the quaint blue shop of La Belle Hortense in the district of Le Marais. Be reminded before going in that it's not a café where you can get your hands on a hot cup of coffee. Based on their walls and windows lined up with wine bottles and books, you'll know that you're up for a glass of top booze on one hand and a book on the other.
Most of the books you'll find here are in French, but there are still English titles available in its shelves. Check also the back of the bar which holds temporary art exhibitions and book events.
3. Café de Flore
One of the oldest cafes in Paris, Café de Flore has been standing at the corner of Boulevard Saint-Germain and Rue Saint-Benoit in Saint-Germain des Prés since the 1880s. It became the popular place for writers and philosophers such as Albert Camus, Ernest Hemingway, and Truman Capote. Later, it became a regular place for cinema and fashion celebrities, and now for tourists.
4. Les Deux Magots
Also located in Saint-German des Prés, Les Deux Magots is just across its rival Café de Flore. It was another favorite for artists such as Pablo Picasso, writers like Ernest Hemingway (again) and Jean Giraudoux, and intellectuals like Sartre and Simone de Beauvoir, especially during the first half of the 20th century. Now, it's a certified tourist attraction still visited by artists and celebrities. Every year, the café holds the major French literary awards called Prix des Deux Magot.
5. The Hemingway Bar
Any bibliophile will have their eyes all lit up when they see the Hemingway Bar, located inside the Ritz Carlton Hotel. The bar is dedicated to, of course, Ernest Hemingway who lived in the hotel for a time. Expect to spend more than 20 euros for a cocktail given that (1) you're in a small yet popular bar in a luxurious hotel (2) dedicated to a famous writer (3) with one of the world's top bartenders serving your drink.
6. Le Fumoir
Le Fumoir is located near the Louvre Museum which makes it a good dining spot or just a simple stopover after roaming around the busy and crowded streets of Paris. Yes, the restaurant's food can be categorized as pricey, but the food and the atmosphere you've paid for is all worth it. Don't forget to try their desserts and spend time in the rear dining room with walls lined with nothing but books.
7. Le Café Livres
Be literally surrounded by books in Le Café Livres. It's located right at the center of Paris just across the Tour Saint Jacques. Grab the menu for your choice of some classic French favorites and a book from the vast collection right after. Get ready to have your book and food on the table, and let the café's coziness hug you tight on your seat for hours.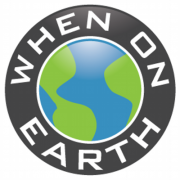 WOE Media
When On Earth Magazine is for people who love travel. We provide informative travel guides, tips, ideas and advice regarding places to see, things to do, what to taste, and much more for world travelers seeking their next dream vacation destination.